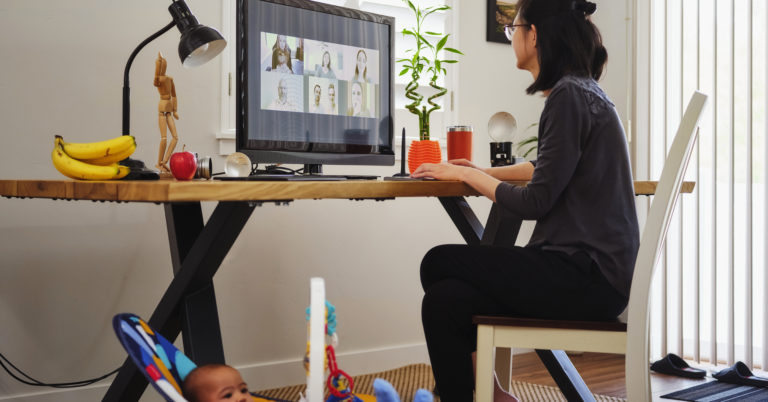 Your PRO Act primer: Everything you need to know about how this bill would harm independent work
Jan 25, 2021 by AFP
Should members of Congress be able to determine how you do your job and who can employ you?
According to the lawmakers pushing the Protecting the Right to Organize Act of 2019 — widely known as the PRO Act, or one of the worst bills in Congress — the answer is a resounding yes.
Portions of the PRO Act would reclassify most independent contractors as employees under the National Labor Relations Act, regardless of whether they prefer to keep their existing work arrangements.
The PRO Act would affect independent contractors in all 50 states.
The PRO Act would cost many their jobs, principally by subjecting contractors to union organizing efforts but also driving up their clients' costs as workers lose their independent status, as similar legislation has already done in California.
This would likely destroy countless businesses who rely on independent contractors.
Who would the PRO Act affect?
There are over 150 million workers in the United States, about 15 million of whom earn their primary income as independent contractors — roughly 10 percent.
However, nearly 60 million people did at least some freelance work in the last year, meaning tens of millions of additional people earn income as ICs.
But who is an independent contractor? And how would they know if they were affected by the PRO Act?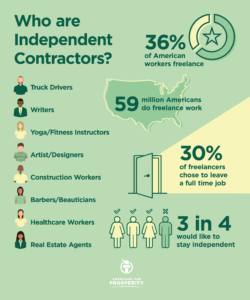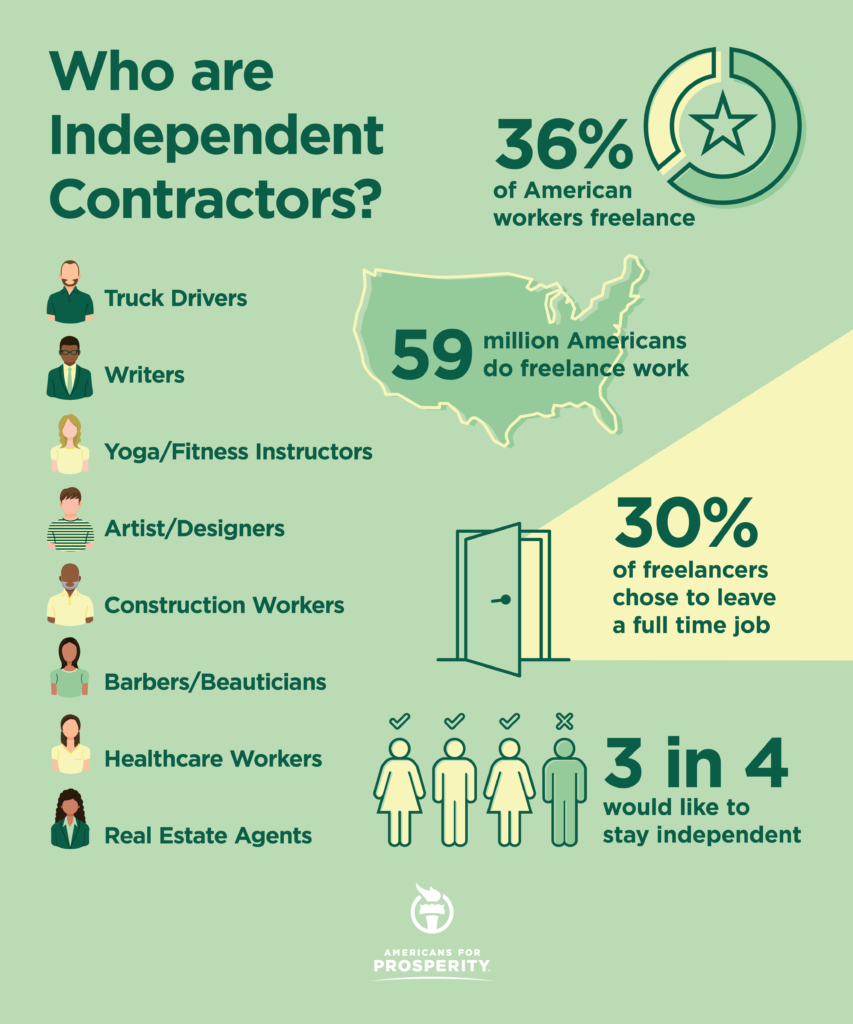 In an interview about why independent work should be protected, Erica Jedynak, director of economic opportunity at Stand Together, explains that,
Independent contractors contract their services outside the direct control of [clients]. [They include] gig economy workers, freelancers, many self-employed entrepreneurs, and workers in diverse professions — from yoga instructors to hair stylists to optometrists.
By employing what is called an "ABC" test, these PRO Act restrictions would reclassify as employees those independent contractors who do not meet all three of these criteria:
A: Absence of control. The worker is not under the control and direction of the hiring entity.
B: Business of the worker. The contractor performs work that is outside the usual course of the hiring entity's business.
C: Customarily engaged. The contractor is usually engaged in an independently established occupation or trade that is of the same nature as the work being performed.
The "ABC" test was designed to reclassify the vast majority of independent contractors.
Find out if your business will be affected by the PRO Act and whether you'd be reclassified by the ABC test. 
How would PRO Act provisions harm independent workers?
"These stifling ABC test provisions in the PRO Act would hurt both employers and employees by putting up numerous government roadblocks to the flexible work arrangements both are seeking," says Americans for Prosperity Senior Policy Analyst Austen Bannan. "Instead of being able to work your own way as an independent contractor, the PRO Act could lead to both government and unions dictating the terms of your employment."
The wedding catering company that services large events and hires independent contractors for each one would be required by law to bring them onto the payroll — a costly and unnecessary provision that would undoubtedly restrict the number of people the company could hire.
The recent graduate who picks up photography contracts on the side to pay down student loans would be limited in the number of photos she can submit each year or would lose the job entirely if her employee couldn't afford to hire.
The new mother who works part time as a copywriter to make additional income — and, with her bigger family, enjoys the flexibility of her work — would face a similar fate.
A debate over whether to reclassify most independent contractors should begin by asking if they actually enjoy their contracts. Most independent contractors overwhelmingly support the flexibility to be their own boss and control their own hours. The Bureau of Labor Statistics found that nearly eight-in-ten preferred their alternative employment arrangements to a traditional one.
Asserting that the PRO Act would hurt America's independent contractors isn't speculation. California's Assembly Bill 5, the state-level version of the PRO Act's independent contracting restrictions, has all but crippled its freelance economy and threatened hundreds of thousands of Californians' livelihoods.
The PRO Act is based on a flawed understanding of independent work
Proponents of the PRO Act support reclassifying independent contractors based on a flawed understanding of what the average independent contractor looks like: someone with little income, working countless hours each week in several jobs to make ends meet, teetering on the edge of financial collapse.
Reclassifying workers, they claim, will allow them to access benefits — such as overtime pay and health insurance — traditionally available to full-time employees. These assumptions misapprehend the nature of independent contacting in America.
By and large, independent contractors enjoy their flexible work schedules, and chose their professions deliberately. Many do not want lawmakers to make that choice for them.
These workers look like:
The swift rise of independent contracting has proved intensely disruptive to the 9-to-5 work model with which most Americans are familiar.
Some fret that the popularity of independent contracting will diminish the power of unions, a concern not especially relevant to the wellbeing of these workers.
In May 2019, members of the House Education and Labor Committee rolled out the PRO Act, much of it the result of organized labor-approved policies from the summer of 2018, before the midterm elections. The bill — with provisions to amend the National Labor Relations Act in order to reclassify most independent contractors as employees — had 100 cosponsors in the House and 40 in the Senate.
It was passed by the House in February 2020.
Better alternatives to the PRO Act
Any effort to reclassify independent contractors will necessarily require stripping them of the flexible work status they enjoy and placing them under contracts they do not. It would hardly leave them better off.
But there are better approaches to this issue.
Bannan suggests that lawmakers adopt "employment policies that evolve even further to meet the needs of families, consumers, and businesses in the 21st century."
That would entail:
Enacting reforms that empower individuals and businesses to use independent contracting as they see fit.
Providing more flexibility to businesses that want to offer their independent contractors voluntary benefits.
Allowing independent contractors to use innovative resources, such as digital marketplace companies, to grow their businesses without taking away their independence.
Putting independent contractors on a more equal playing field in pursuing optional benefits outside of traditional employment models.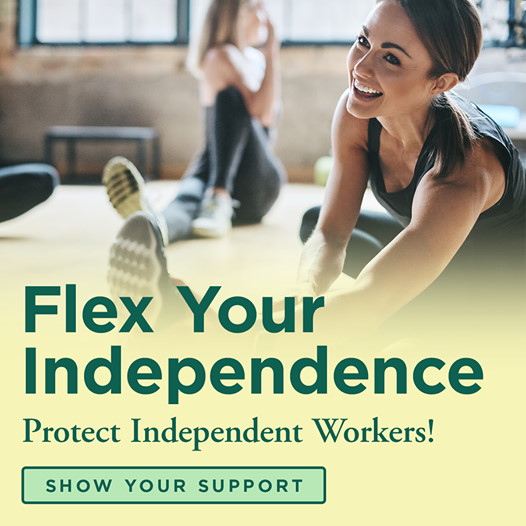 Lawmakers need to hear from you to create a better framework around independent contracting. Join the campaign to flex your independence and and support independent workers and oppose unfair efforts to limit their freedom and opportunity.