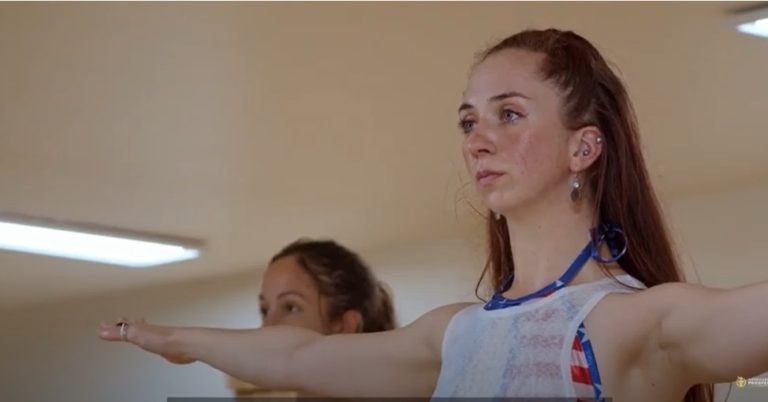 Under PRO Act, curtain would fall on 59 million freelancers
Chances are, you know an independent contractor — a freelancer — who would be impacted by the Protecting the Right to Organize (PRO) Act. It could be the writer who penned the recent feature in your favorite travel magazine. It could be your son or daughter's swim coach, or the ballerina who inspired your child to take his or her first dance class.
It certainly is not just the Uber driver who ferried you to work or the Amazon shopper who delivered the groceries.
An estimated 59 million Americans earn at least some of their income from independent work. The PRO Act would implement language that would reclassify many of these freelancers as employees under the National Labor Relations Act, restricting their ability to pursue flexible work at a time when millions are out of a job.
Peter Kalivas, the founding artistic and executive director of The PGK Dance Project, a production company and dance studio in San Diego, Calif., worries the PRO Act will kill his business. Kalivas founded The Project 19 years ago, in 2002. Dance Spirit Magazine has called it "one of SoCAL's premiere contemporary companies."
The Project stages shows in southern California and around the world, creating work for dancers, production assistants, choreographers, and even accountants.
Most of dancers who perform with the company work independently. That means they can participate in Kalivas' production one month and then be on a Los Angeles movie set, or performing in a New York City musical (when Broadway is open), the next.
If the PRO Act is signed into law, Kalivas likely would need to bring on the dancers as full-time employees — a costly prospect, and one that neither he, nor the dancers, can afford.
Under this scenario, Kalivas says, "My company wouldn't last until the end of the month."
PRO Act will impact dancers, students, and city arts patrons
The San Diego community would be impacted as well.
One of Kalivas' passions is making the arts accessible to everyone. Before the COVID-19 pandemic curtailed operations, The PGK Dance Project staged low-cost productions for locals and produced free shows at local libraries and community centers.
During the pandemic, The Project has led an online residency for middle school students. Kalivas explains, "I have three teaching artists doing that residency. If I have to convert everyone to employee, those three teaching artists are out of a job and those kids don't get exposure to the arts."
For the dancers, the change in employment status means they could be bound, as someone who works exclusively for The PGK Dance Project, to be in the productions Kalivas wants them to be in, when he wants them in it.
No more movie sets, or dreams of Broadway.
Jessica Kelley, a freelance dancer who has been featured in PGK Dance Project productions, says, "If the PRO Act passes and I would lose my variety of gigs, it would be absolutely devastating."
Kelley fears losing her creative spark if the PRO Act forces her into a full-time, traditional employee/employer relationship with any production company.
She says, "I don't know what I would do because I cannot imagine myself working a normal job." Kelley also says the variety in her work is what "makes life so fun and fulfilling while also paying the bills."
Service provider? The PRO Act might make your work illegal
The PRO Act makes this pursuit illegal. How?
As Kalivas explains, "In a very blanketed kind of way," the PRO Act says "you cannot be an independent contractor." It says independent contractors must "be brought on as an employee of the person who is requiring those services of you."
While her own livelihood is at stake, Kelley also fears for her fellow dancers and the San Diego community. She says, "Not only would all of Peter's dancers lose work, but the community that we serve would lose our services. The free dance classes, the free shows … would be gone."
Learn more about how the PRO Act would impact Kalivas, Kelley, and other independent contractors here. Help save independent work by taking action here.