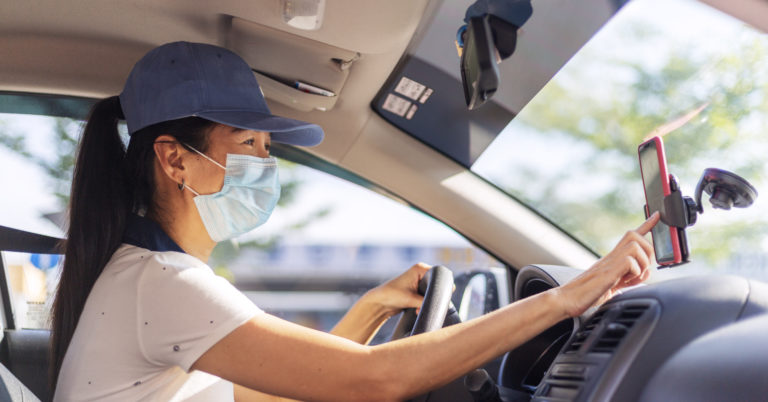 How independent contracting works and why it's good for American workers
Recent legislative efforts to regulate independent contracting, such as California's AB 5 law, have made it more difficult for millions of Americans to find and keep flexible work arrangements that better suit their lifestyle and income needs.
During the COVID-19 pandemic, independent contracting has become indispensable in allowing workers to support their families and make ends meet.
What do laws like AB 5 do, and how do they hurt independent contractors? Americans for Prosperity Senior Policy Analyst Austen Bannan provides those answers below in this interview on independent contracting, efforts to regulate it, and how these regulations hurt workers.
What is independent contracting? How many independent contractors are in the United States?
Independent contracting is when self-employed workers perform services outside of the direct control of clients on a contract basis. Independent contractors include gig economy workers, freelancers, and many self-employed entrepreneurs across industries.
In May 2017, the Bureau of Labor Statistics determined that over 10.6 million workers were independent contractors, and over 15 million were workers with "alternative work arrangements" including independent contractors, on-call workers, and temporary help agency workers.
However, this primarily captures only those who earn the majority of their income as independent contractors. The Freelancers Union estimates that over 57 million Americans did some freelance work in the past year.
Why are some Americans drawn to independent contracting? What advantages does this type of work offer?
Independent contractors value being able to create schedules that work for their families and the opportunity to be self-employed entrepreneurs doing things on their own terms.
Whether contractors are busy juggling their children's school and extracurricular schedules, working more than one job, or simply in pursuit of a schedule that allows them to travel or do other things that are difficult with a typical job, the independence and flexibility is critical for many of their lifestyles.
This flexibility also provides opportunities to expand into new work opportunities more than traditional employment allows.
There have been recent legislative efforts by some states to regulate independent contracting, such as California's AB 5. What does AB 5 do?
California's AB 5 went into effect January 2020, the most restrictive independent contractor test in the nation, after the California legislature passed it in September 2019. This was in response to the 2018 California Supreme Court ruling in Dynamex Operations West Inc. v. Superior Court of Los Angeles that all workers should be presumed as employees, and reclassified as such under California's previous ABC test, with very strict standards placed on businesses to prove otherwise.
ABC tests like AB 5 require proving that multiple factors are absent in the relationship between workers and the hiring party related to "Absence of control," the "Business of the worker," and whether workers are "Customarily engaged."
The new AB 5 law was so far-reaching that even ridesharing drivers, freelance journalists, and photographers were forced to reclassify as employees and give up their flexible, independent operations. This was enacted despite significant backlash from affected California workers and despite approximately 80 percent of independent contractors nationwide preferring their independent status.
Some exemptions were lobbied for at the outset, such as for doctors, lawyers, and real estate agents, but the vast majority of independent contractor work was targeted for elimination. In September 2020, California enacted a new law exempting a host of new professions from AB 5, further complicating independent contractor law. It also eliminated some stipulations such as the 35-contribution limit for media professionals.
Yet another change is underway with the passage of Proposition 22 by California voters in early November 2020, which exempts ridesharing drivers from AB 5, but the digital marketplace companies the drivers use such as Uber and Lyft must now provide government mandated wages, health care subsidies, and abide by a host of labor regulations that eliminate some flexibility for drivers.
Why is Americans for Prosperity against such legislation?
Americans for Prosperity is opposed to AB 5 and other restrictive "ABC" tests at the federal and state levels because they are designed to make it difficult for individuals to be independent contractors even when they prefer to be.
If independent contractors meet any of the host of conditions under each category of the ABC test, they must be hired as an employee or give up their trade. For those fortunate enough to be hired as employees after their independent contractor status is taken away, they stand to lose many of the things independent contractors cherish most — schedule flexibility, autonomy in how they work, an easier ability to provide services to more clients at the same time, greater ownership of personal/intellectual property, and also potentially higher pay in lieu of government-mandated employee benefits they may or may not find valuable.
As California lawmakers worked on passing AB 5 in 2019, exemptions for nearly 50 types of jobs or industries were included as industries lobbied to save themselves from AB 5's stifling restrictions, creating a patchwork of winners and losers at the outset.
Is there an alternative that Americans for Prosperity is for?
In the current policy environment, Americans for Prosperity supports "common law" standards such as those used by the IRS and about one-third of states. Common law standards provide more contract flexibility between service providers and the businesses and customers that seek their services.
Ultimately, however, Americans for Prosperity wants employment policies that evolve even further to meet the needs of families, consumers, and businesses in the 21st century.
To do this, we support reforms that empower individuals and businesses to utilize independent contracting as they see fit; providing businesses more flexibility to offer independent contractors voluntary benefits including health care; putting independent contractors on a more equal playing field in pursuing optional benefits outside of traditional employment models; and allowing independent contractors to utilize innovative resources such as digital marketplace companies to grow their businesses without their independence being taken away.
You can help celebrate and support independent work by joining the campaign to Flex Your Independence and protect this way of life from harmful proposals.