Who are independent contractors, and how would the PRO Act limit their opportunity?
Last month, the House of Representatives passed the Protecting the Right to Organize Act, or the PRO Act, a partisan goody bag of regulations intended to benefit labor unions at the expense of the rights of millions of American workers.
The PRO Act would, among other things, kick millions of independent contractors out of their flexible work arrangements and attempt to push them into traditional employment — preferably, supporters hope, under union control.
This bill would have disastrous results for America's independent contractors, including freelancers and gig workers.
But who are independent contractors — and what do they look like?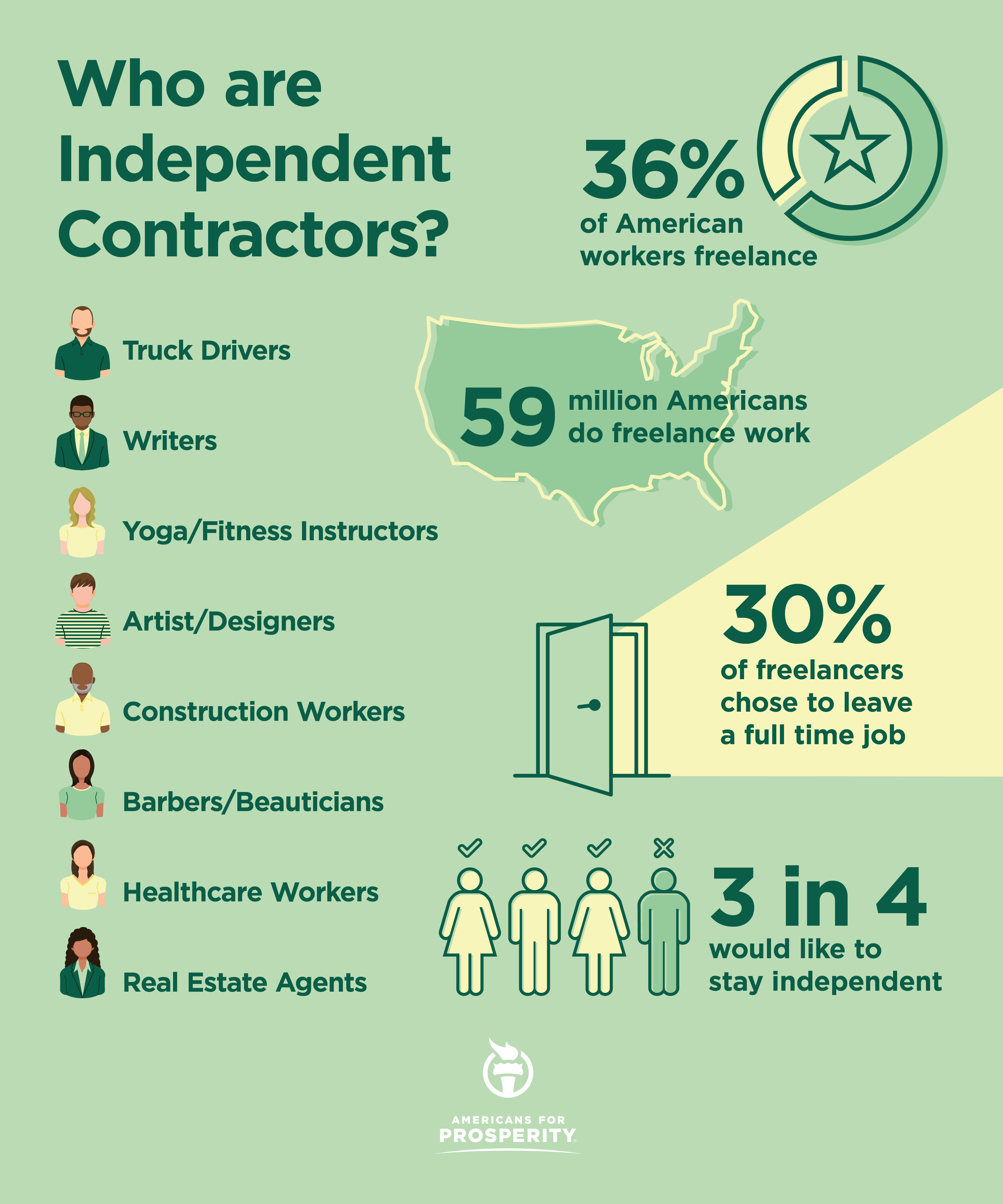 America's independent contractors work in a wide array of professions
Nearly 60 million Americans — about 36 percent of the country's workforce — performed some form of freelance work, such as independent contracting, in the past year.
"Independent contractors contract their services outside the direct control of payers/employers," said Erica Jedynak, director of economic opportunity at Stand Together.
Independent contractors can be:
A courier who delivers packages as a gig worker to fund her college education.
Videographers and photographers who submit content to a wide range of publications and clients.
A new mother who works as a freelance writer and prefers to spend time with her child at home and choose her own hours.
A career freelancer organizing opposition to other laws harmful to independent work.
Independent contractors also typically fill out a 1099 tax form and aren't on the payroll of the clients for whom they work.
Nearly 80 percent of independent contractors prefer their flexible work over traditional employment.
Americans for Prosperity Senior Policy Analyst Austen Bannan reported that 17 million Americans — 30 percent of freelancers — have quit their jobs to become independent contractors, with 60 percent reporting they earn more in their new roles.
The PRO Act would force independent workers out of flexible work arrangements
The PRO Act would force millions of independent contractors out of their flexible work arrangements, with no regard as to whether they depend on this type of work. When California enacted a similar law in late 2019 — Assembly Bill 5 — thousands of freelancers were left jobless, some right before the holidays.
These results would be replicated at the national level if the PRO Act were enacted. The bill would make it much harder for businesses to contract with these workers, exposing them to billions of dollars in fines for doing so. Millions of independent contractors would effectively be blacklisted from the labor market.
That's why Congress must reject this bill.