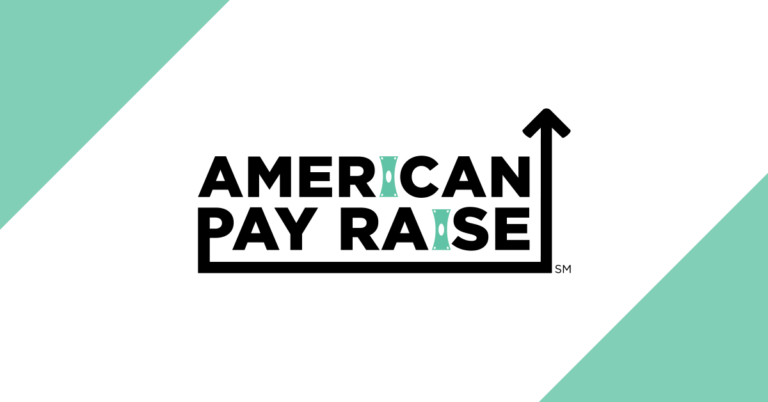 AFP Launches Nationwide "American Pay Raise" Tax Reform Campaign
Grassroots group urging lawmakers to build on the benefits of tax reform with digital investment, resource website and localized events
Arlington, Va. – Americans for Prosperity (AFP) today launched a grassroots campaign, called American Pay Raise, to thank lawmakers who supported the Tax Cuts and Jobs Act, hold accountable those who opposed it and urge Congress to protect tax reform benefits that millions of Americans are already experiencing.
The first phase of American Pay Raise includes a six-figure digital ad buy thanking tax reform champions and urging opponents to support policies like tax reform that increase economic opportunity. The ads will begin running the week of March 19 and will run through Tax Day, April 17.
View examples of the digital accountability ads here:
MI, MO, MT, FL, PA, WV, IN, WI, OH, ND
American Pay Raise will also feature a call for lawmakers to protect tax reform by rejecting policies that would undermine the progress made under the historic effort.
To preserve the benefits of tax reform, Congress must:
Oppose special-interest tax breaks.
Oppose new taxes, such as a proposed 25-cents-per-gallon federal gas tax increase.
Make permanent all tax cuts that are due to expire in 2025.
Eliminate unnecessary regulations that slow economic growth and reduce opportunities and jobs.
The grassroots group is also debuting AmericanPayRaise.com, which features an interactive map depicting how businesses across the country are investing in workers and communities as a result of the law.
AFP President Tim Phillips released the following statement:
"After eight years of a lackluster economy, we are witnessing a new era of growth in which Americans from every walk of life are finding more money in their pockets to save or spend on things they care about most, all thanks to tax reform. Higher take-home pay, more business investments at home and better worker benefits are all part of the great American Pay Raise."
AFP state chapters have already begun hosting tax reform education events across the country, and will continue to hold meetings, town halls and rallies throughout the year.
BACKGROUND: 
AFP made tax reform a top federal priority in 2017 and engaged its nationwide grassroots infrastructure in support of a positive vision to unrig the economy. As part of that effort, AFP held more than 100 grassroots events, which saw the organization partner with local communities, elected officials and policy experts to highlight the beneficial impact of comprehensive tax reform.
In January, AFP announced that, together with its grassroots partners, it would spend up to $20 million in 2017 and 2018 to drive action around the benefits of the Tax Cuts and Jobs Act and ways to build on progress made through this once-in-a-generation reform. The American Pay Raise is a significant part of that effort.
The launch of American Pay Raise complements consistent and robust action focused on promoting and preserving Congress's historic achievement in December.
For further information or to set up an interview, reach Gabrielle Braud at GBraud@afphq.org or (571) 329-1846. 
Americans for Prosperity (AFP) exists to recruit, educate, and mobilize citizens in support of the policies and goals of a free society at the local, state, and federal level, helping every American live their dream – especially the least fortunate. AFP has more than 3.2 million activists across the nation, a local infrastructure that includes 36 state chapters, and has received financial support from more than 100,000 Americans in all 50 states. For more information, visit www.americansforprosperity.org
###