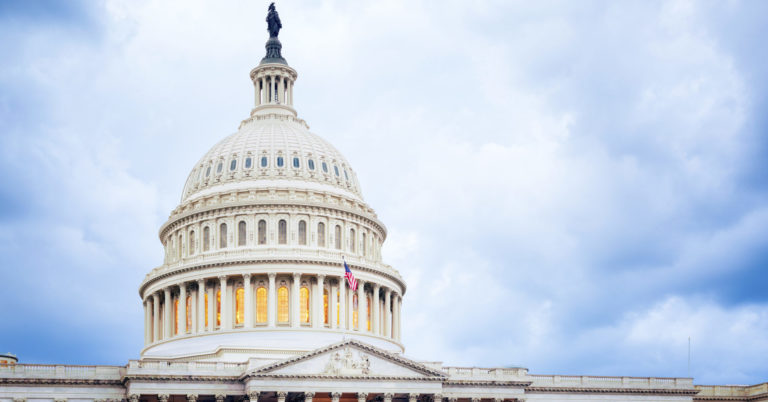 5 of America's Most Important Policy Wins in 2018
Americans for Prosperity is a grassroots organization that builds movements of millions. Activists work hard to break barriers to opportunity in their local communities all across the country.
Here are five examples of how our work together made an impact this year:
1. Lawmakers Increase Public Safety and Grant Second Chances by Passing the FIRST STEP Act
The bipartisan criminal justice reform legislation was passed by Congress on Dec. 20, and signed into the law by President Trump the very next day. The FIRST STEP Act will increase public safety, reduce crime, save taxpayer money and help incarcerated individuals who want a second chance to become successful, law-abiding citizens.
2. Qualified Judges Take the Federal Bench
More than 65 fair and qualified judicial nominees have been confirmed this year. With nearly 150 vacancies in our federal courts, confirming judges who are committed to interpreting the law as written is critical.
Confirmed judges, whom AFP proudly supported, include Judge Michael Brennan in Wisconsin, Judge Andrew Oldham in Texas, Judge David Porter in Pennsylvania and, of course, now-Justice Brett Kavanaugh who was confirmed to the Supreme Court.  
3. Regulatory Reforms Bring Relief
This year, lawmakers passed policies that helped cut red tape for Americans across the country. For example, when the Economic Growth, Regulatory Relief and Consumer Protection Act became law in May, it eased the burdens of harmful banking regulations imposed under Dodd-Frank that forced smaller banks to pass costs down to their customers.
4. Terminally Ill Patients Get Right-to-Try
In May, President Donald Trump signed right-to-try legislation that helped remove barriers to potentially lifesaving experimental treatments that have not received final FDA approval.
5. Tax Reform Continues to Generate Growth
Federal tax reform was passed a year ago, but American families and businesses continue to experience its rewards. Bigger paychecks and expanded benefits at work are signs of a booming economy and are allowing hardworking people to better provide for their families.
The new year will bring many more opportunities to help people across the country improve their lives. To keep up-to-date on what we're working on, sign up for our email list, and follow us on Facebook and Twitter.