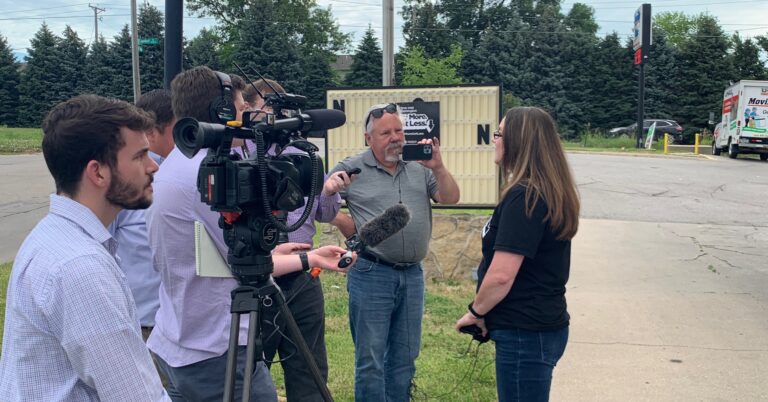 Interested in joining the True Cost of Washington Tour? Here's what the press is saying.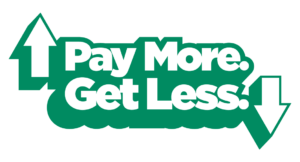 Across the country, Americans for Prosperity activists have been rolling back the clock on gas prices to provide regular folks with relief at the pump.
If you're curious about The True Cost of Washington Tour, it's garnered a lot of press coverage that answers why AFP launched these events and highlights the solutions AFP is offering to combat historic inflation and the rising cost of gas this year.
Below is a sample of what the press is saying about the tour.
Making waves in communities hit hard by the high cost of gas in 2022
"It's very clever, and it's making some waves in the communities where [AFP] is showing up… It's really illustrating how bad things have gotten on the gas price front."
– Guy Benson, The Guy Benson Show
"Clearly, less pain at the pump was popular. The line of traffic stretched outside the gas pump at the Good Creek Market down Route 608. There were no accidents, just weary and strapped consumers trying to catch a break at the pump."
– Bob Stuart, The News-Virginian
Dropping the average price of gas to what it was in January 2021
"The lines were so long… some of the lines went all the way down to the shopping center at the end of the street… The manager said she loved doing this for her community. The first person in line said she filled up her tank for $24. We miss those types of prices."
– Ainsley Earhardt, Fox & Friends
Why Americans for Prosperity launched the True Cost of Washington Tour
"Officials with Americans for Prosperity say these efforts are to showcase how politicians are spending too much money in Washington, which is leading to inflation.

According to the group, offering gas for this cheap reminds people that prices were once cheaper, and that inflation is being caused by 'out-of-control' government spending."
– Autumn Pitchure and Michael Thomas, Lansing's WLNS 6
Why gas station managers are participating in the True Cost Tour
"I just feel like we've done something to help them out, especially the older people working on a budget, or people that don't have a job right now. We just figured it was time to do something."
– BP Station Manager Tammy Bartley, to Pittsburgh's Action News 4
"We see a lot of our customers struggling between buying gas and buying food. So, this is just one way of us doing something for them in return. It makes me emotional listening to these folks. They'll say at least two days I can get by, let alone people trying to think about getting by for a month."
– FavTrip Station Owner Babir Sultaon, to Kansas City's KSHB 41
On solutions for government spending and lowering the rising cost of gas in 2022
"The event comes on the same day President Biden calls on Congress to suspend federal gasoline and diesel taxes until the end of September. AFP says it's just a Band-Aid. 'It really doesn't address the issues. Because even if you remove that federal gas tax for three months…gas prices are still going to creep up if we don't actually address the issue of supply, [AFP-Nebraska State Director Jessica Shelburn] said."
– Erin Hartley, Omaha's WOWT 6 News
"[Nebraska Gov. Pete Ricketts] argued for resuming leases to drill on federal land and reviving the Keystone XL pipeline. [State Sen. Mike Flood] pushed for domestic drilling and restraining federal spending."
– Aaron Sanderford, Nebraska Examiner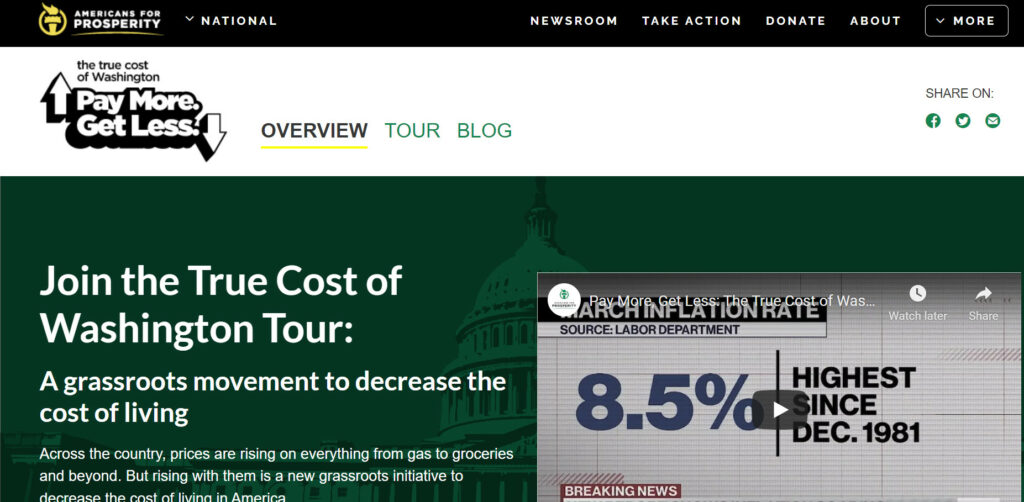 Learn more about the True Cost of Washington Tour to see how you can help lower the cost of living in America.