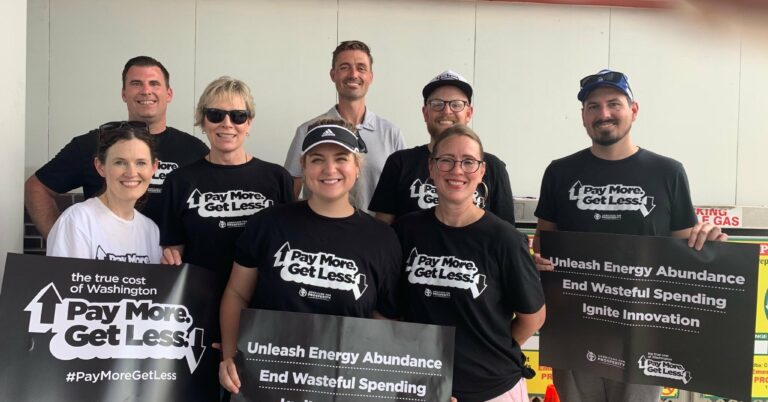 7 things you may not know about the True Cost of Washington Tour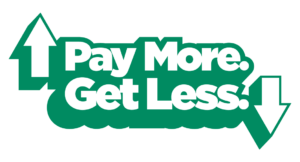 With $5 being the nationwide average cost for a gallon of gas Americans are feeling the pain at the pump.
In light of these higher prices, our activists have been working hard to bring a little relief — and make a point about what's causing the problems of inflation and high gas prices in the first place.
Their efforts are part of Americans for Prosperity's True Cost of Washington Tour, which launched in April and is in full swing.
AFP Managing Director Kent Strang joined The Guy Benson Show to explain what The True Cost of Washington Tour is all about.
"It's very clever, and it's making some waves in the communities where they are showing up," Benson said of the events. "It's really illustrating how bad things have gotten on the gas price front."
Here are seven things you may not have known about AFP's True Cost of Washington Tour.
#1: What is the point of the True Cost of Washington Tour?
What we're trying to do is show Americans struggling with inflation and higher prices at the gas pump and at the grocery store that Washington's top-down policies are really to blame for that economic crisis.
#2: Why are we lowering the cost of gas to $2.38? What's the significance of that price?
$2.38 was the nationwide average of a gallon of gas the day President Biden took office.
We want to show Americans how damaging the administration's policies have been when it comes to the pain they're feeling at the pump.
At each event, the station changes the cost of gas on the marquee from the current price to $2.38.
Sometimes they drop it penny by penny:
It's taking longer and longer to reach $2.38 every time we drop the price.
#3: Are people lining up in advance to get cheaper gas?
Yes – people are driving up hours ahead of when our events start.
In Wilmington, North Carolina, you could see the line around the block from Google maps:
As soon as the line opens, folks start calling and texting their family and friends to get down to the station ASAP.
Each event is only two hours long, so we don't always get through to everybody, but they're pretty wild events that we encourage you to check out.
#5: How long will the True Cost of Washington Tour last?
We'll continue the campaign until Washington gets the message on energy prices and the cost of gas.
We're going to continue all summer long and drop gas prices as often as we can across the country.
#6: Are elected officials attending these events?
Yes — we've had several lawmakers show up. Representatives Darin LaHood and Rodney Davis attended our events in Illinois, and Governor Pete Ricketts came to a recent stop in Nebraska.
Members of the Hill and other elected officials are interested in this and in talking to their constituents about the cost of gas and what we can do to bring it down.
#7: How are inflation and the high cost of gas in 2022 hurting people?
As Benson said toward the end of the interview:
"People are experiencing in their lives this reality. And it's a very difficult one. It's a deeply unaffordable one that's regressive for a lot of people, hurting people who can afford it the least."
At our event in Fredericktown, Missouri, we met Lisa. She's a cancer patient who drives over 100 miles roundtrip to St. Louis for her treatments.
Lisa told us she's spending $120 per week to get to her treatments. Between these expenses and the rising cost of gas and groceries, she and her family are barely breaking even.
As you can see, these higher prices are hurting people in very real, very tough ways.
But you can help.
Join the True Cost of Washington Tour to help lower the cost of living in America.