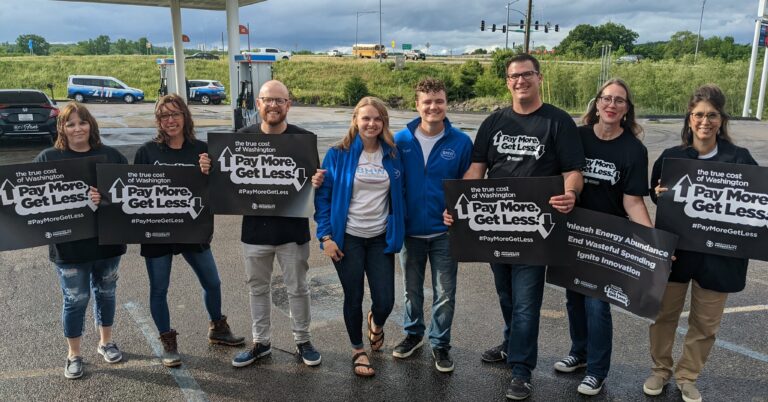 Activists show Show Me State residents what lower gas prices look like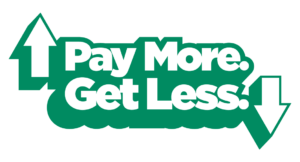 Updated July 1, 2022
On Thursday, May 26, Americans for Prosperity-Missouri activists arrived in Fredericktown, Missouri to lower gas prices for residents.
Fox 2 NOW reports that for 90 minutes prices at the BMW Convenience gas station hosting the event were $2.12, the price of a gallon of gas when President Joe Biden was inaugurated in January 2021.
AFP-Missouri State Director Jeremy Cady told Fox 2 that Missourians are "feeling it in their wallets. They're making tough decisions. They're having to choose between food and everything that they need for their daily lives and gasoline."
Fox 2 also interviewed station owner Bryant Wolfin, an AFP activist who specifically requested we bring our gas rollback event to his station. He was excited to bring this to his community so folks could save some of their hard-earned dollars.
"We make less money nowadays than we did back when gas was close to a dollar," he told Fox 2.
However, it's Lisa Hovis's story that shows the true cost of Washington's failures.
Lisa is a cancer patient who drives over 100 miles roundtrip to St. Louis. She's spending nearly $120 hours per week to get the care she needs. She said that between gas and the increased cost of groceries, "it's really bad."
The True Cost of Washington effort is to fight for people like Lisa by solving this economic crisis by cutting red tape that's holding back innovation and unleashing energy abundance so our communities can thrive rather than struggle.
As temperatures have gotten hotter and hotter, gas prices have risen higher and higher in the Show Me State. Which is why Americans for Prosperity was back on June 22 to reduce gas prices for struggling consumers.
Our event at independent gas station FavTrip in Kansas City attracted hundreds of people. In fact, cars were lined up for a mile. For one hour, patrons paid just $2.12 per gallon to fill up their tanks.
Owner Babir Sultaon said he wanted the True Cost of Washington tour to come to his small business because he sees the choices Americans are having to make every day to make ends meet.
Sultaon contacted Americans for Prosperity-Missouri after reading about previous events in the state. Sultaon told KSHB-News:
"We see a lot of our customers struggling between buying gas and buying food. So this is just one way of us doing something for them in return."
Join the movement to decrease the cost of living in America today.