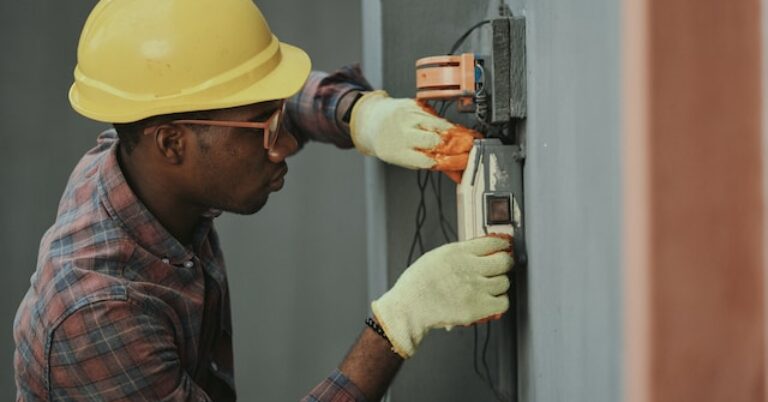 Does the PRO Act compromise American workers' rights and independence?
The rights of American workers are under attack because of the Protecting the Right to Organize (PRO) Act (H.R.842).
The Senate Committee on Health, Education, Labor, and Pensions (HELP) completed a markup of the Pro Act, Paycheck Fairness Act and Healthy Families Act in June.
(A markup is when lawmakers in the U.S. Congress or state government meet to talk about, change, and write a new version of a suggested law.)
House Democrats approved the bill with a 225-206 victory in March 2021. Five Republicans voted in favor of it at the time.
To get a better idea of the PRO Act and its potential effects on American workers, we spoke with Employment Policy Fellow Austen Bannan about:
Why Americans for Prosperity opposes the PRO Act
AFP's endorsement of the Employee Rights Act
Real-world examples of how the PRO Act could potentially impact worker flexibility and control
Why the Working Families Flexibility Act serves families better than the Healthy Families Act.
"Now that President Joe Biden has released his economic agenda as 'Bidenomics', the Pro Act is the top goal within his labor policy. The vast majority of Democrats have cosponsored this legislation and see it as a necessary priority for them to enact," he said.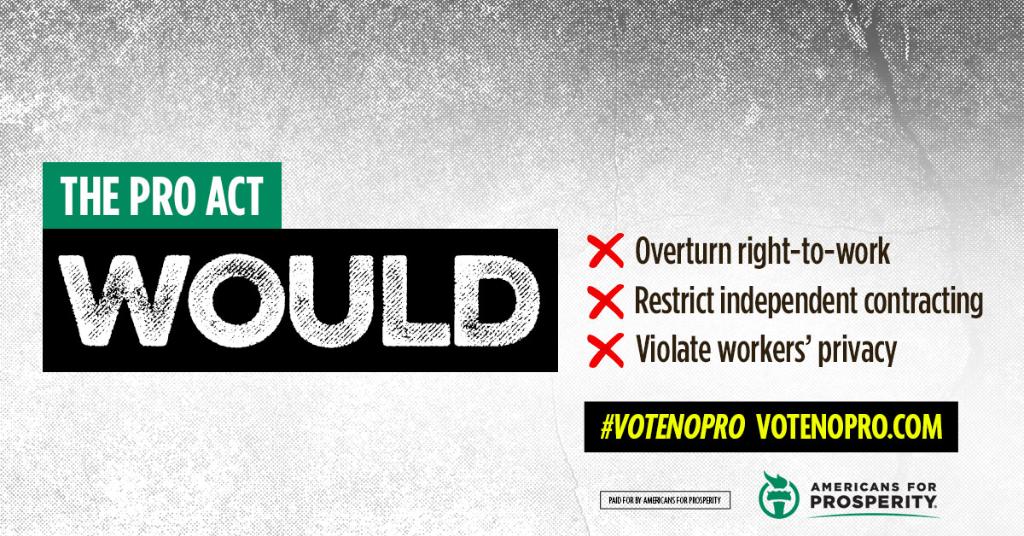 Why does AFP oppose the PRO Act?
Americans for Prosperity opposes the PRO Act because it's a major violation of worker choice, their rights, and workplace contract freedom.
"It has dozens of different provisions that are a concern to us. One of them is that the PRO Act would institute an ABC test," Bannan said.
California and some states have enacted this test, and it's very restrictive. If you want to be self-employed and work as an independent contractor, you must meet a strict list of criteria to remain self-employed.
This criterion includes:
A: Absence of control. The worker is not under the control and direction of the hiring entity. Currently, this is what the IRS "common law" test evaluates, although the full ABC test would be more restrictive.
B: Business of the worker. The contractor performs work that is outside the usual course of the hiring entity's business.
C: Customarily engaged. The contractor is usually engaged in an independently established occupation or trade that is of the same nature as the work being performed.
Even if you're 100% satisfied with that status, this test redirects you toward traditional employment.
How would the PRO Act affect franchises?
The ABC test would also institute a joint employer standard. That's very restrictive, and there are a lot of relationships in America between businesses. Franchises are the best example where somebody utilizes branding and products, such as a local McDonald's.
An independent person opens a business and then utilizes the larger company, what they offer, and their branding. They're the ones who manage the employees and hiring processes and what they're paid.
What is a joint employer standard?
A joint employer standard means that multiple entities are considered a worker's employer.
"If you think you're a small business owner but there's a standard that says you have a joint employer, you're going to essentially be a manager under a larger business rather than the owner of your business," Bannan said. "You are no longer an independent owner."
The same situation can apply to businesses that serve as vendors or contractors for other businesses. In essence, the owners and workers become employees of a different entity in that relationship, not separate businesses providing collaborative services.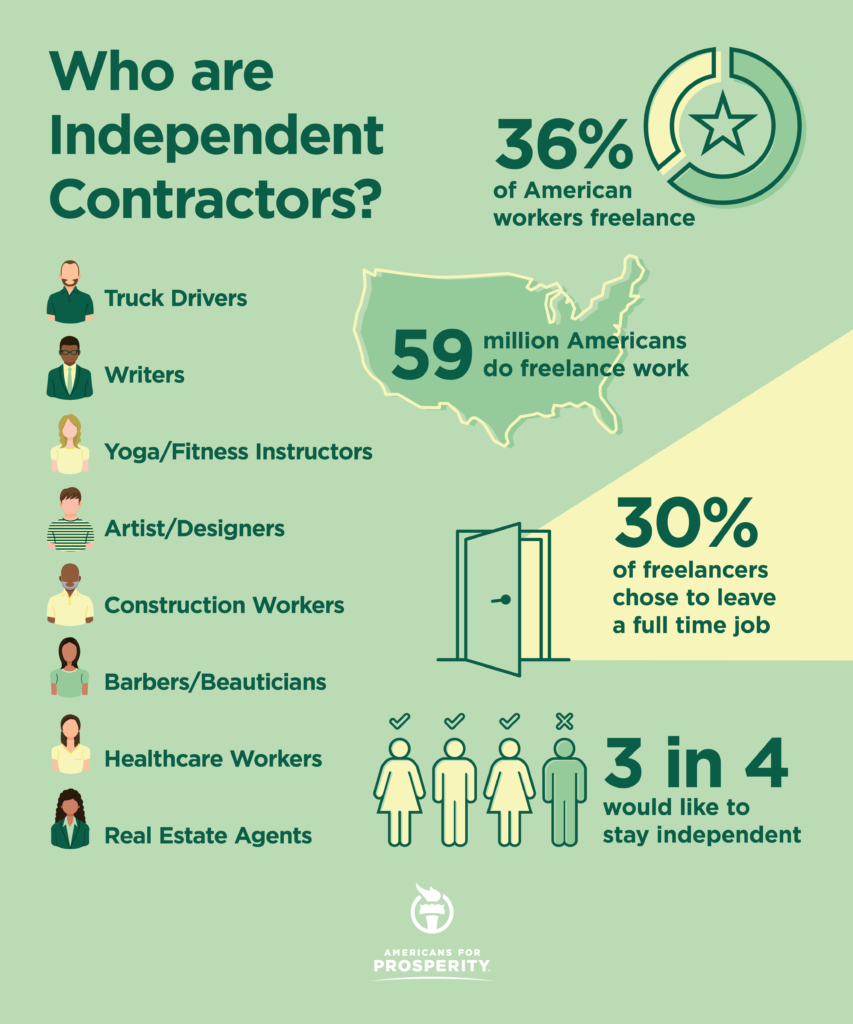 "The standard within the PRO Act tries to create a notion that even if there's control that's never been exercised — theoretical control — somebody at the Department of Labor or the National Labor Relations Board can label businesses joint employers if they merely think you might attempt to exercise control," Bannan said.
Each entity involved with workers is a joint employer, which means new strategic lawsuits can come against joint businesses, union leaders can run larger organizing campaigns against businesses, and the federal government can impose more top-down control of businesses.
What else in the PRO Act should give workers cause for concern about their rights?
"The bulk of the PRO Act deals with union policies. It's not a situation where workers get greater control of their unions. The playing field is tilted towards union leaders and the notion that each workplace should be unionized as a natural expectation," Bannan explained.
The PRO Act takes away the ability for states to have Right to Work laws. You could also lose your right to a secret ballot election where you get to vote privately on union representation.
Another important part of this is workers lose their privacy of information.
Unions can get your personal contact information. Employers, by law, would have to provide it to unions trying to organize a workplace.
Information such as your home address, email address, and phone number. Union organizers can approach and harass you to secure support you don't want to give.
What solutions for protecting workers' rights does AFP support as alternatives to the PRO Act and related bills?
Americans for Prosperity supports the Employee Rights Act. It has fewer provisions than the PRO Act, but several of its major ones would do quite the opposite of what the PRO Act does.
"First," Bannan said, "it would institute an employment test that follows the IRS' common law test. It has reasonable and broad criteria to help establish that you are an independent contractor, not a traditional employee. It allows for more factors to be considered and for entrepreneurial people to remain self-employed."
"Second," he continued, "the Employee Rights Act also gives secret ballot protection to make sure that workers have a right to a private vote in all union elections. This cuts out intimidation by an employer, a union, or a coworker."
This vote is a 'vote with your conscience' we all exercise when voting for our elected officials and ballot measures. It allows the real result to be expressed by each worker accurately and fairly.
The joint employer standard within the PRO Act says that control that's never even been exercised could be used to determine that there's a joint employment status.
Instead, the Employee Rights Act would make sure that the relationships between franchises and many independent businesses would stay the same and based on mutual understanding.
Critics say the PRO Act would weaken workers' rights and their flexibility and control over their employment options. How might this happen?
Businesses rely on independent contractors' expertise. For example:
A manufacturing plant works with independent truckers who choose to deliver those goods for them.
A business uses lawyers to help with legal matters on occasion.
A newspaper features articles or photographs from independent contractors that freelance for a number of different outlets.
"In California, they've lost a lot of this ability because of the AB5 law. Independent contractors can't do trucking," Bannan said.
"Another example is yoga studios. Yoga instructors use facilities to bring their clients in, and they pay for access to a place. If that studio had to hire these workers, that would completely change how they could work with their clients and whether they could work with them at all."
The studio would go out of business trying to employ different yoga instructors with unique schedules, clients, and demands.
There are over 70 million people doing freelance work in America now, so bad self-employment policies can impact a huge portion of America.
"There are also over 750,000 franchises in America. We're talking about millions of workers," Bannan said. "If a new joint employer standard were established, you would lose numerous small business owners, and businesses couldn't operate and be entrepreneurial to grow in unique ways."
One of the bills being considered is the "Healthy Families Act." That sounds like a good thing. Is this bill not what it seems?
"There's an effort to mandate that businesses provide paid leave as a benefit, but there is always a trade-off. Most Americans have access to paid leave working full-time, but there's a cost to these types of decisions," Bannan said.
"Workplaces are better suited to create a flexible work policy," he argued. "Some workers may rather have a higher income and other benefits than have mandated paid leave."
Americans for Prosperity wants workers and businesses flexibility to address their different needs. We support the Working Families Flexibility Act, a law that would allow employers to offer workers the choice of getting 1.5 times their pay or getting 1.5 hours of paid leave for each hour of overtime worked.
"Allowing workers to choose between getting overtime pay or paid leave that they could accumulate would provide incredible flexibility for many workers and workplaces without mandating paid leave. It mirrors a policy that federal government employees enjoy that should be extended to the private sector," Bannan concluded.
Learn more about the threat the PRO Act poses to workers' rights, freedom, and flexibility.