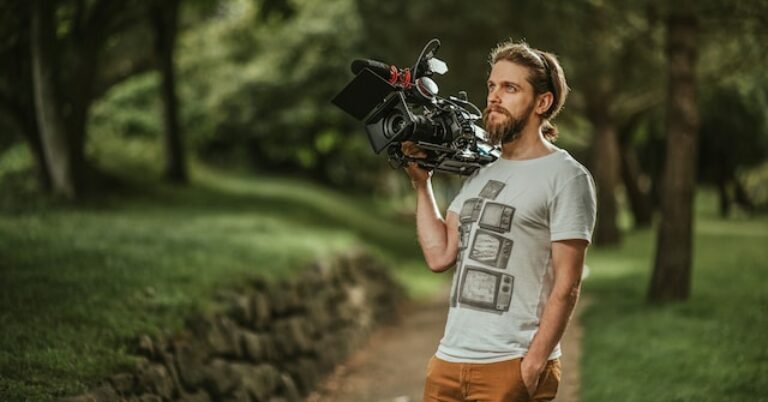 Freelancing or free speech? California's AB5 gets speaking professionals coming and going
Threats to free speech can be veiled as restrictions on economic activity. California's AB5 is the latest example.
Many people who don't prefer traditional office environments have benefited from independent contracting. From freelance photographers to truckers to massage therapists, workers can find freedom in setting their own hours and being their own boss.
California took aim at that. In 2019 the legislature passed AB5, which essentially converted many of those workers, without consent, from independent contractors into employees of their client companies.
How did independent contractors respond to AB5?
The law was widely perceived as targeting Uber, Lyft, and similar rideshare companies. By the time it was passed, AB5 already included a vast array of exemptions, with more exemptions added by amendment within a year of passage. Uber, Postmates, and individual drivers ("Uber") filed suit against the bill, challenging its constitutionality.
On November 3, 2020, Californians voted for a ballot initiative that protected the legal right of Californians to work as independent contractors with rideshare and delivery network companies throughout the state and classifying app-based drivers as independent contractors—not employees or agents of the app-based company.
And, in Olson v. California, the Ninth Circuit held that AB5 did not even survive rational basis review—the easiest standard to satisfy—relative to Uber's challenge. Olson v. California, No. 21-55757, 2023 WL 2544853, at *2 (9th Cir. Mar. 17, 2023).
Once the Uber-law was left sans Uber, to whom did it apply?
Given the enormous swath of workers who have been exempted from the law, that question can be difficult to answer.
How the First Amendment is implicated in AB5's regulations
At a minimum, an array of workers who essentially communicate ideas for a living, including indie film makers, community theater, and freelance writers and videographers have been affected, and in many cases silenced or driven from that state, raising the specter of content-based discrimination while raising the standard of review to strict scrutiny: the standard applicable to content-based regulation of speech.
On March 8, 2023, Mobilize the Message (MTM), Moving Oxnard Forward, and Starr Coalition for Moving Oxnard Forward, three organizations that engage in the political process by hiring doorknockers to canvass neighborhoods and personally engage voters at home on behalf of their client campaigns, or gather signatures to support ballot measures,  filed a petition for certiorari in the Supreme Court, challenging the application of AB5 to door-to-door political canvassers.
By subjecting them to AB5, these organization  bear the greater costs associated with forming the employer/employee relationship while interfering with the flexible payment structure and work arrangements that suit these companies, their contractors, and the work they're trying to do.
By contrast, door-to-door commercial salespeople, who perform similar activities, but discuss different topics, have been exempted from the law and its onerous expenses. The greater burden on political versus commercial solicitation is a content-based distinction that requires strict scrutiny.
As Americans for Prosperity Foundation explains in its amicus brief in support of the petition,
"Whether these laws are backdoor attempts to regulate speech under the lesser standard of rational basis review or are bona fide commercial regulations that incidentally burden speech—or can be creatively applied to do so—once the First Amendment is implicated, any content-based regulation must trigger strict scrutiny."
This petition is not AB5's first trip to this Court.
Previous cases challenging AB5 and the growing trend of using commercial regulation to silence speech
Last spring, the American Society of Journalists and Authors, petitioned for certiorari arguing that "[w]ith the enactment of Assembly Bill 5 (AB5) in 2019, California permits favored speaking professionals—those engaged in 'marketing'—to freelance while burdening writers, photographers, and videographers who produce other types of speech with onerous financial burdens and regulations." (Petition for Certiorari, Am. Soc'y of Journalists & Authors, Inc. v. Bonta, No. 21-1172)
But as troubling as AB5 is for speech-based professionals and entrepreneurs, it is just part of the larger and growing trend of coopting commercial regulation to silence or compel speech.
Some such cases have already made it to the Court.
In 303 Creative for example, the Court is considering the Tenth Circuit opinion that not only equated an individual creative professional with a public accommodation but also declared her to be a "monopoly of one" subject to economic regulation.
While framed as protecting customers or the artists themselves, this type of regulation has the opposite effect: driving artists and other creative professionals from the marketplace, both silencing them and depriving them of their livelihoods and the freedom to craft their own lives.
AB5 has already had disastrous effects for certain categories of writers, photographers, and other creative freelances, while exempting people in essentially the same line of work—but with different clientele—from its burdens. MTM's challenges raise the bar yet again by presenting core political speech as the victim of commercial favoritism.
The move to recast speech as regulable commercial activity seems limited only by the imagination of legislatures and courts, reducing both the metaphorical marketplace of ideas and the literal marketplace for paid speech. Although these efforts have been resisted with some success, the tide has yet to turn and presents a persistent threat that must be addressed.