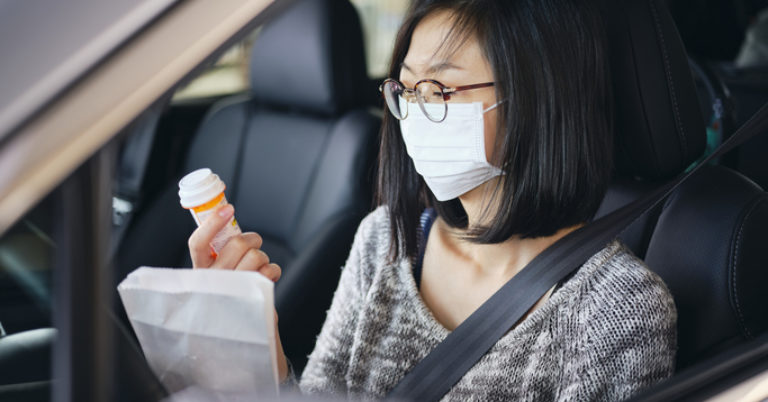 Why drug price controls are still a bad idea for lawmakers to consider
Updated on July 28, 2022
The Biden administration's failed "Build Back Better" plan called for dusting off a bad idea that, when last proposed in 2019, the Senate rightly rejected: drug price controls.
Neither the Senate's previous rejection of drug price controls nor the BBB's recent failure have dissuaded Congress from trying again to pass this radical scheme.
And despite claims that drug price controls are popular, the American people have serious misgivings about the policy when faced with the inevitable trade-offs involved:
A YouGov/AFP survey found that just 32 percent of voters said the government should strictly control the price of prescription drugs if it leads to drug shortages or fewer new drugs coming to market in the future.
A Kaiser Family Foundation survey found that 65 percent of voters oppose price controls if it means less research and development of new drugs. And that's exactly what experts say will happen.
In every other part of the economy, prices for goods and services go lower in response to increased competition.
Price controls for prescription drugs, however, would take the opposite approach, resting  on the faulty assumption that quality, affordable prescription drugs can be simply mandated into existence by government fiat.
Such policies rarely work the way they're intended. Drug price controls result in drug shortages, lower research and development spending by pharmaceutical companies, fewer drugs reaching the market, and longer wait times for drugs that do.
How do price controls work — and what affect would they have on our ability to get the medications we need?  
Drug price controls weakened Canada's response to COVID-19
In the first year of the pandemic, Canada managed to fully vaccinate fewer than 1 million people, a little over 2.5 percent of its population, meaning our northern neighbor had fallen far behind much of Europe and even South America.
Canada has since managed to catch up, haphazardly. But its vaccination effort has been so disorganized that the U.S. Centers for Disease Control and Prevention now cautions Americans against traveling there.
Canada 's lackluster vaccination was the predictable result of longstanding policies that put the country at a stark disadvantage for procuring shots. Canada's price controls are, in part, the culprit, making it difficult for companies to ship the vaccines provided by Operation Warp Speed.
In effect, Canada priced itself out of the market for lifesaving shots.
That raises a question: Why was Canada so heavily reliant on the United States for vaccines? Again, price controls are part of the problem. Drug companies have been leaving Canada for decades because of its harsh regulatory environment.
In fact, there wasn't a single facility in Canada capable of manufacturing COVID vaccines, so the country had to import all its shots.
To study how Canada's price caps hollowed out the country's pharmaceutical industry is to understand why the same policies would result in failure in the United States.
Why drug price controls wouldn't work in the U.S.
America's large, resilient, and endlessly innovative pharmaceutical industry deserves credit for producing the drugs, therapeutics, and, of course, vaccines we need to recover from the COVID-19 pandemic.
Unfortunately, the drug price caps called for in the president's "infrastructure" package would make it more difficult for these companies to bring future such medical marvels to market.
We've been here before. This same policy was proposed in 2019 by House lawmakers. The White House Council of Economic Advisers warned against implementing it, finding that:
Drug price caps would cut pharmaceutical industry revenues by $500 billion to $1 trillion over a decade.
In turn, drug companies would likely cut research and development spending by $75 billion to $200 billion during that period.
The industry would produce as many as 100 fewer products over that period. If companies usually produce 300 products, drug caps would bring that number down to 200.
The economic toll from such a policy would be disastrous. Americans would be less healthy, and the country would be less economically productive. The Council of Economic Advisers estimated that price controls would reduce annual economic output by $375 billion to $1 trillion, around 10 to 30 times what the policy was projected to save.
A 2021 study by University of Chicago economist Tomas Philipson warns that Congress' latest attempt at drug price controls would essentially stop drug development altogether.
The study estimates that:
Pharmaceutical research and development spending would decline between 29.9 percent and 60 percent (equivalent to between $952 billion and $2 trillion).
Over the next 20 years, as many as 342 drugs would never be developed.
A seven-year delay for approving new drug therapies.
A loss of 331.5 million life years in the United States, a reduction in life spans about 31 times larger than the loss from COVID-19 to date.
In short, price caps on drugs would not only have a disastrous effect on America's drug companies, but on every American in need of care, too.
Thankfully, there are better alternatives.  
How a Personal Option in health care would help with prescription drug prices
Creating additional barriers to medical care, we know, doesn't work.
A smarter approach would be to give Americans a personal option for prescription drugs that creates a greater supply of available medicines. Lawmakers could do this in a few ways, including:
Streamlining the U.S. Food and Drug Administration's drug approval process so that new drugs are approved at the same rate of speed as the COVID-19 vaccines.
Expanding health savings accounts for all so that every American can save and spend for prescription drugs, tax-free.
Removing barriers that block access to generic versions of drugs.
Allowing more legal drug importation from other countries.
How you can hold lawmakers accountable for pushing harmful drug price controls
Americans for Prosperity has launched a six-figure digital ad campaign targeting Arizona and eight congressional districts whose representatives voted for price controls as part of the BBB.
The campaign, the latest installment of AFP's "Hands Off Our Cures" effort, features a 30 second video highlighting the Biden administration's lack of preparedness on COVID-19 testing earlier this year and asks why officials who dropped the ball on testing should be entrusted with something as important as the medications millions of people rely on to stay healthy.
Watch and share the video:
A series of display ads warn the eight House members, listed below, of doubling down on their previous vote:
Rep. Tom Malinowski (New Jersey-7)
Cindy Axne (Iowa-3)
Lizzie Fletcher (Texas-7)
Chris Pappas (New Hampshire-1)
Elaine Luria (Virginia-2)
Elissa Slotkin (Michigan-8)
Haley Stevens (Michigan-11)
Tom O'Halleran (Arizona-1)
Dean Clancy, AFP's senior health policy fellow, commented on this campaign in a statement, saying,
"The government's negligent approach to COVID-19 testing and therapeutics shows that Washington cannot be trusted to control any part of our health care. Giving these same politicians and bureaucrats control over our medicine cabinets is a prescription for disaster that will stifle new medicines and eliminate hope for new cures. Before they vote again to give Washington unprecedented new powers, members of Congress should think long and hard about the harm that price controls will inflict on patients and their families."
Washington is looking to enact a government takeover of prescription drugs. But you can help by taking action today.
Tell Congress: Say NO to drug rationing.