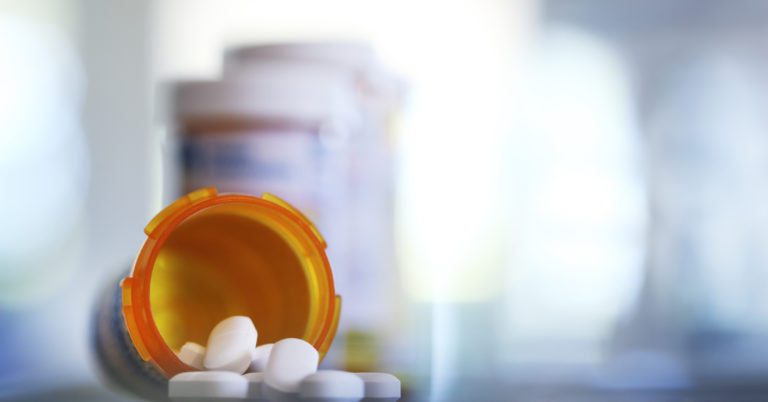 New study warns latest attempt to control prices will limit access to drugs, make health care less affordable
Dec 4, 2021 by AFP
For months, Congress has been debating whether to institute caps on prescription drugs. Its latest attempt to implement a government-led approach are the drug cap provisions in its budget reconciliation bill, also known as Democrats' Build Back Better plan.
Top health care leaders have argued that the government's attempts to fix drug prices will stifle pharmaceutical innovation and harm patient health.
A new study published by the University of Chicago finds that not only would the bill's provisions cripple innovation, they also would cause years-long delays in new drugs coming to market at significant loss of life.
Fewer drugs, more delays, worse health
The study, "The Impact of HR 5376 on Biopharmaceutical Innovation and Patient Health," found that the bill's drug price caps provision will lead to:
An 18.5 percent decline — that's $663 billion — in research and development spending through 2039.
135 fewer new drugs available to patients.
A seven-year delay for approving new drug therapies.
A loss of 331.5 million life years in the United States, a reduction in life spans about 31 times larger than the loss from COVID-19 to date.
The cut in new drugs is about 27 times larger than the Congressional Budget Office's predicted loss of five drugs over the same period.
The authors also warn that fewer new drugs mean higher overall health care costs.
"We estimate a 3.7 percent increase in medical services spending due to the decline of new drug approvals. This means that budget savings from this agreement need to take into account the lack of new drug approvals."
Commenting on the findings, Americans for Prosperity Senior Health Policy Fellow Dean Clancy said,
"This study is a game changer because it sheds serious doubt on the current, rosy estimates that some in Congress are relying on to gauge the negative effects of the prescription-drug price controls in the Build Back Better bill. The study undeniably confirms that, despite recent modifications, the proposed price controls will result in severe drug shortages and dramatically fewer new lifesaving cures for Americans. It provides yet another reason for Congress to scrap this misguided legislation and start over with reforms that will bring down drug costs through competition and consumer choice rather than patient-endangering price controls."
There's a better way to handle rising health care costs
At a time when some are predicting rising health care costs are just around the corner as a result of inflation, staff shortages, and supply chain issues affecting equipment and technology, Americans can ill-afford to have their leaders restrict access to life-saving drugs and therapies.
And they know it — according to a recent poll conducted by Americans for Prosperity and YouGov, voters "want drug prices addressed through non-draconian measures that would expand access to medications and boost affordability."
That's why Americans for Prosperity has been advocating a personal option in health care to help with the high cost of prescription drugs by:
Giving patients more affordable choices by increasing the supply of generic medications.
Bringing down costs by reforming the FDA's approval process to make drugs available safely and more quickly.
68 percent of Americans agree: Instead of more regulations that jeopardize new drugs reaching patients, it's time for lawmakers to cut the red tape that drives up health care costs and promote the competition that would lower costs for all.
Stop Congress' health care heist — including its attempts to stifle American innovation through price controls — today.