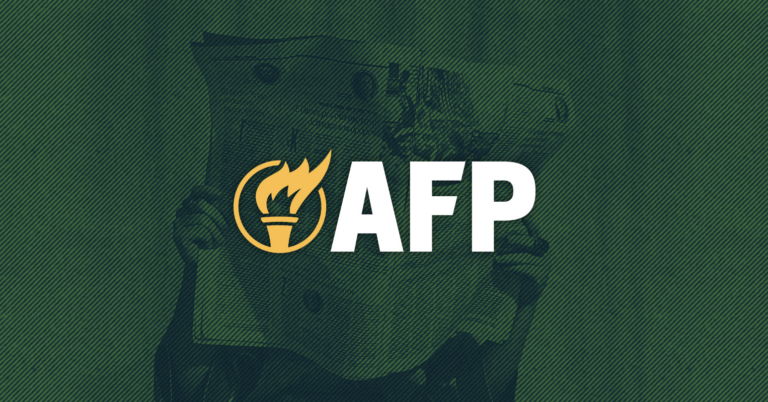 New Ad Tells Congress: "Hands off Our Cures"
Arlington, Va. – Today, Americans for Prosperity launched a new ad highlighting the harm government price controls on pharmaceutical drugs would cause to patients, both now and in the future.
CLICK HERE TO WATCH "HANDS OFF OUR CURES"
"America – we lead the world in access to new drugs and cures for cancer, AIDS and COVID," the ad begins. "But some in Washington would put that at risk with a 95 percent drug tax and a loss of control over the medicines you need. The result? Fewer lifesaving cures, nearly a million jobs lost, an end to America's leadership. All to fund $3.5 trillion in wasteful spending. Tell Congress: Hands off our cures."
The new spot, part of AFP's multi-million-dollar campaign to drive opposition to Sen. Bernie Sanders' $3.5 trillion budget bill, targets the following twelve members of Congress:
Rep. Andy Kim (NJ), Rep. Josh Gottheimer (NJ), Rep. Scott Peters (CA), Rep. Kathleen Rice (NY), Rep. Tom Malinowski (NJ), Rep. Abigail Spanberger (VA), Rep. Elaine Luria (VA), Rep. Cindy Axne (IA), Rep. Chris Pappas (NH), Rep. Angie Craig (MN), Rep. Carolyn Bourdeaux (GA), and Rep. Jim Costa (CA).
The ad will run on connected TV, Facebook, YouTube, and other digital channels.
Additional background:
AFP's "End Washington Waste: Stop the Spending Spree" campaign leverages the full weight of the grassroots group's capabilities to drive opposition to President Biden and Sen. Bernie Sanders' spending spree, which totals $4.7 trillion between the reconciliation bill and the bipartisan infrastructure bill.
Since the campaign's launch, AFP has hosted more than 800 events across the country and sent out close to 2 million pieces of mail. In addition, its activists have sent more than 2 million letters to elected officials and made nearly 200,000 phone calls.
AFP has advocated an alternative approach to infrastructure focused on empowering individuals, families, and businesses and rebuilds physical infrastructure by:
Preserving federal dollars for targeted construction projects of a national priority.
Ending the practice of spending gas tax revenues on non-highway projects.
Unleashing private investment in infrastructure assets.
Returning power and responsibility to the states wherever possible.
Overhauling the regulatory and permitting system to modernize infrastructure reviews and reduce project costs.
Eliminating costly and unfair labor restrictions.
When it comes to lowering prescription drug costs, AFP supports a personal option that would tackle the problem through the following solutions:
Faster Drug Approvals
More Generic Competition
Tax-Free Savings for All
Legal Drug Importation
Better Medicare Drug Coverage
Visit personaloption.com to read the full plan.