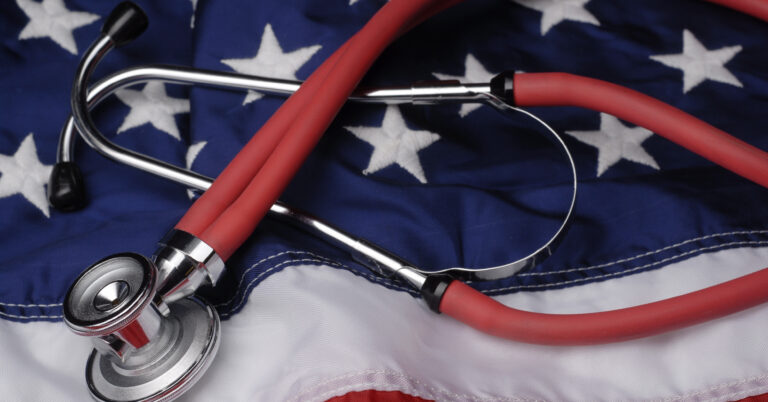 Records confirm VA's use of inaccurate wait time numbers
Documents obtained by Americans for Prosperity Foundation through a series of Freedom of Information Act requests, which are part of an ongoing lawsuit against the Department of Veterans Affairs, reveal the VA's failure to follow the VA MISSION Act and its own regulatory requirements by refusing to refer eligible veterans for community care. The documents also raise concerns about the VA potentially cancelling appointments without patient consent and dissuading veterans from seeking community care in call scripts.
The VA MISSION Act created the Veterans Community Care Program, which the VA rolled out in 2019 to give greater health care choice to veterans. A key component of the program is revised access standards and eligibility criteria that give veterans the option of seeking out community care after waiting 20–28 days for an appointment with the VA, depending on the type of care needed.
Unfortunately, it seems the VA continues to use outdated scheduling guidance from its legacy Veterans Choice Program instead of following the new Community Care Program guidance created after passage of the VA MISSION Act. For example, the VA continues to use what is called "patient indicated date" instead of a veteran's "date of request" for an appointment to calculate wait times. In practice, the PID is set by a scheduler, whereas the "date of request" is set by the veteran.
This difference in calculating wait times not only creates data inaccuracies, but distorts eligibility for referral to community care and forces veterans to continue to wait in line at the VA.
Data from the Southern Arizona VA illustrate how the VA's use of two different methods of calculating wait times negatively impacts veterans who might otherwise be eligible for community care.
Using the PID for existing patients overwhelmingly leads to the appearance of shorter wait times. By comparison, using "date of request" (required by the Community Care Program regulations), reveals longer wait times. The data demonstrates when the clock starts for calculating wait times matters when it comes to how long a veteran is waiting for care and whether they are eligible for community options. Although data fluctuated significantly due to COVID-19, an average of completed appointment data from January 2020 through June 2021 reveals the following:
Documents from the North Florida and South Georgia VA raise distinct questions about the canceling and rescheduling of appointments without patient consent  or offering referral to community care.
Out of 682,739 canceled appointments made by the North Florida and South Georgia VA from January 2020 through May 2021, a total of 427,466 — almost 2/3 of appointments — lacked evidence that they were canceled with the permission of the veteran. Canceling, or canceling and rescheduling appointments, must be done in consultation with the veteran, otherwise this practice can be abused and used to reset the wait-time clock and used as a backdoor method of denying veterans referrals to community care.
It appears this is a widespread practice in these areas. 
The North Florida and South Georgia VA  records also reveal when the VA is offering the option of community care, it is failing to adequately document when veterans opt-out. The data show 187,385 scheduled appointments outside of the 20/28-day wait-time access standard periods, but only had 5,975 appointments included proper documentation that a veteran agreed to opt-out of community care.
Guidance from the VA includes a call script that actively dissuades veterans from using community care by citing inaccurate community wait-time data and placing the expectation on the veteran to ensure their care is coordinated and to obtain their medical records – both of which are, and have always been, the VA's responsibility.
Veterans deserve access to quality health care in a timely manner. Reports of delayed, denied, and cancelled health care appointments at the VA are unacceptable and require robust oversight by Congress. The VA must follow policies, procedures, and training that conform with the VA MISSION Act and relevant regulations. Selectively picking and choosing what regulations or sections of the law to follow is unacceptable.
Litigation Documents:
FOIA Productions:
VA Arizona – Tucson
VA Arizona – Prescott
VA Florida – Gainesville
VA Montana
VA West Virginia Martinsburg
Second Production (blog post here)
Productions by Month
About Americans for Prosperity Foundation
AFP Foundation educates and trains Americans to be courageous advocates for the ideas, principles, and policies of a free and open society.  Among other things, AFP Foundation, through its grassroots education project Concerned Veterans for America Foundation, educates and empowers veterans to lead healthy and prosperous lives, including educating on the privileges and benefits afforded to veterans under the law.
About the VA MISSION Act
The VA MISSION Act was developed with the goal of better integrating the VA with community health care providers, fixing structural issues with the VA's outside care programs, and ultimately improving access to care while expanding the health care options available to veterans through the VA.
Notably, it was also endorsed by over 30 veteran service organizations and passed with overwhelming bipartisan support before being signed into law by President Trump in June 2018.