Please select your state
so that we can show you the most relevant content.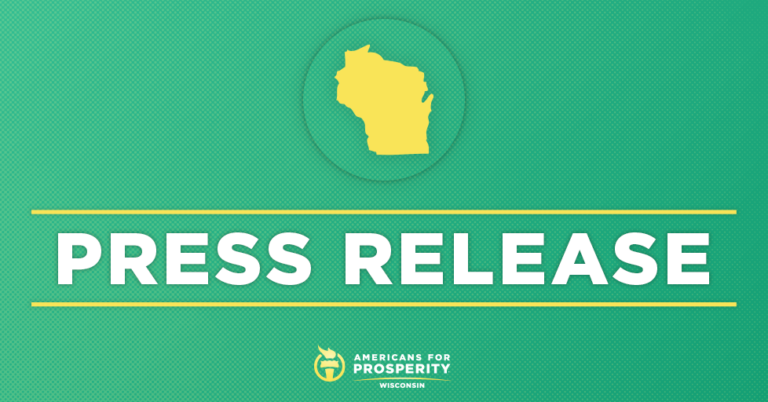 Medicaid Expansion Will Hurt Wisconsin, Strain Current Health Care System
MADISON, WI—Americans for Prosperity-Wisconsin (AFP-WI) today released the following statement in response to the recently proposed Medicaid Saves Lives Act, sponsored by Wisconsin's own, Senator Tammy Baldwin. This legislation would sidestep the Wisconsin State Legislature, forcing thousands of able-bodied, working aged adults off of their employer-sponsored health care or the exchanges and into government dependence.
"Tammy Baldwin's half-baked proposals are not what Wisconsin families want and undermine state legislatures across the country that have continuously voted against Medicaid expansion," said AFP-WI State Director Eric Bott. "This proposed legislation is incredibly short-sighted and ultimately an ineffectual solution to our fix our current health care system. This is part of Washington's push for a complete government takeover of health care. Instead of hiking critical waiting lists and crowding out limited resources, federal leaders should enact reforms that will empower states to more effectively deliver care to the most vulnerable who rely on Medicaid."
Background:
Fiscally prudent Wisconsin legislators have rejected Medicaid expansion multiple times this session.
Americans for Prosperity announced staunch opposition to Medicaid expansion.
Americans for Prosperity praised the Joint Finance Committee for protecting access to quality health care.
Americans for Prosperity applauded the Assembly for removing Gov. Evers's most egregious budget proposals, including costly Medicaid expansion.
© 2023 AMERICANS FOR PROSPERITY. ALL RIGHTS RESERVED. | PRIVACY POLICY