Please select your state
so that we can show you the most relevant content.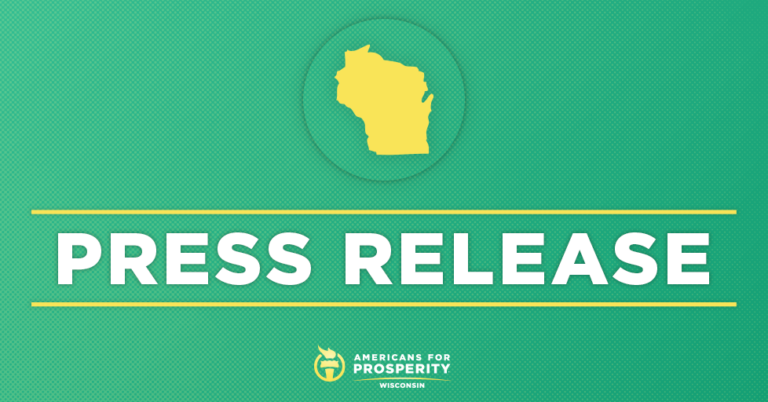 Americans for Prosperity Applauds Finance Committee, Legislative Leadership; Announces Staunch Opposition to Medicaid Expansion
MADISON, WI—Americans for Prosperity-Wisconsin (AFP-WI) today commended the Wisconsin Assembly, Senate, and Joint Finance Committee leaders for standing up for taxpayers and against efforts to expand the broken Medicaid system as proposed by Governor Evers. In seeking to expand Medicaid to childless, able-bodied working adults, Gov. Evers would risk the health and needs of the most vulnerable Wisconsinites who rely on Medicaid to meet their health care needs.
Flexing the strength and support of thousands of grassroots activists across the Badger State, AFP-WI joins a long list of organizations standing in staunch opposition to Gov. Evers' latest misguided "solution" that will more likely exacerbate public health challenges than fix them.
AFP-WI State Director Eric Bott issued the following statement:
"Our leaders in the legislature were right to stand strong against another one of Governor Evers' ill-conceived proposals that, if passed, would inflict more harm than it would 'fix'. By throwing able-bodied, childless, working-age adults onto an already strained—oftentimes broken—health system, Gov. Evers risks the needs of Wisconsin's most vulnerable and the program's original intent to serve.
"We applaud legislative leadership for their steadfast commitment to principled solutions and urge Gov. Evers to come to the table, work with lawmakers across the aisle, and find solutions that don't cause more harm than good for our most vulnerable friends, family, and neighbors."
© 2023 AMERICANS FOR PROSPERITY. ALL RIGHTS RESERVED. | PRIVACY POLICY