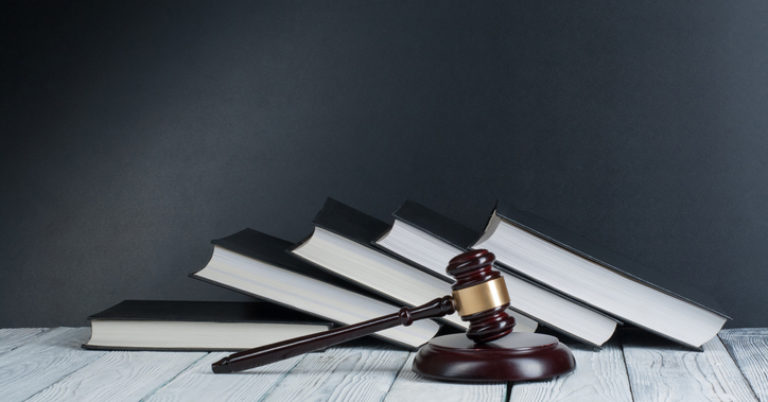 Government documents reveal Export-Import Bank fails to protect taxpayers … again
The Export-Import Bank has long been the poster child for government cronyism and corporate welfare. Proponents of the Bank argue its support for preferred industries, in the form of taxpayer-backed financing, promote exports abroad, create jobs at home, and enhance the United States' competitiveness. But virtually none of the Bank's supposed objectives materialize from this corporate welfare, which ultimately occurs at the expense of smaller firms while putting billions of taxpayer dollars at risk.
Now, a report from the Export-Import Bank's internal watchdog found the agency put taxpayer dollars at risk, again, by failing to take timely action to ensure bad actors were shut out of participating in federal assistance programs and competing for federal contracts.
Through records obtained using the Freedom of Information Act (FOIA), our sister organization, Americans for Prosperity Foundation, discovered the problem is even worse than described in the report.
Ex-Im's Office of Inspector General (OIG) analyzed 62 suspension and debarment cases from 2015 to 2020 and concluded that while the program followed policy, long delays in settling cases "could result in other federal agencies unknowingly awarding federal assistance to an irresponsible party."
Suspensions and debarments are administrative punishments used by federal agencies "to prevent a person or entity that is not presently responsible from doing business with the federal government … to protect the public interest by limiting fraud, waste, and abuse that may be committed by irresponsible parties utilizing federal programs and services."
A suspension is an immediate, temporary prohibition on a company or individual from participation in federal programs. Debarment is generally a three-year ban. A suspension can be issued in response to an investigation or indictment, while debarments require a criminal conviction or civil judgement.
The OIG analysis found that it took Ex-Im an average of 158 days to issue suspensions and 297 days to issue debarments after receiving referral memos from the OIG. Federal agencies use the System for Award Management to vet potential companies or individuals for federal assistance and contracts. Without an official suspension or debarment, they might be unaware if a party were considered "irresponsible."
The OIG report tracks the time passed only starting when Ex-Im receives a referral to consider a suspension or debarment. In many cases, that referral could have been sent much earlier. For example, the owner of Aegis Trading and Shipping Company was indicted in federal court in August 2016 following an investigation by the Ex-Im OIG, pled guilty in January 2018, and was sentenced in August 2018, for defrauding Ex-Im to the tune of $150,000. However, he was not suspended from federal programs until March 2019, and not debarred until May 2019.
| | | | | | |
| --- | --- | --- | --- | --- | --- |
| Indictment | Conviction | Sentencing | Referral | Suspension | Debarment |
| 8/9/2016 | 1/17/2018 | 8/3/2018 | 8/13/2018 | 3/20/2019 | 5/10/2019 |
| | | | 734 days from indictment | 953 days from indictment | Generally, requires conviction |
| | | | 208 days from guilty plea | 427 days from guilty plea | 478 days from guilty plea |
The suspension from federal programs happened almost two and a half years after the indictment and the debarment over a year after a guilty plea was entered. That's an unacceptable risk to taxpayers.
Ex-Im's OIG has been working with the agency to "implement a more robust program of suspension and debarment" since at least 2016, according to an OIG Semiannual Report to Congress. The suspensions and debarment initiative is mentioned in every subsequent Semiannual Report to Congress since 2016, but the OIG's recent findings suggest the delay in implementing a "more robust program" to protect taxpayers is being held up because it's not a priority for leadership:
According to senior management, EXIM experienced multiple instances of turnover in executive leadership. The internal [suspensions and debarment] procedures were not a priority of the new executive personnel compared to the other responsibilities of the Agency. The internal procedures were presented to EXIM's Executive Working Committee for review and approval but were tabled. At the end of fieldwork, EXIM did not have a plan to update or finalize the procedures.
These troubling findings reveal a pattern of failure to adequately safeguard taxpayers from bad actors. Last year, the Government Accountability Office found that Ex-Im didn't check the System for Award Management to find out whether potential applicants and participants had delinquent federal debt. GAO ran a sample of Ex-Im data in the SAM database for 2014 to 2016 and found $1.7 billion in authorization value given to 32 U.S.-based companies that might have been delinquent on federal debt during the month the transactions were authorized.
The OIG and GAO reports show Ex-Im needs significant reforms and oversight to ensure taxpayers are protected. While companies and individuals should not be unfairly excluded from the neutral application process based on nothing more than an accusation, it should not take more than four years to implement a robust system to keep bad actors from participating in federal programs.
Learn more about how records requests can a valuable tool for civic engagement here and how AFP is working alongside partners to make it easier for all citizens to access information about their government here.