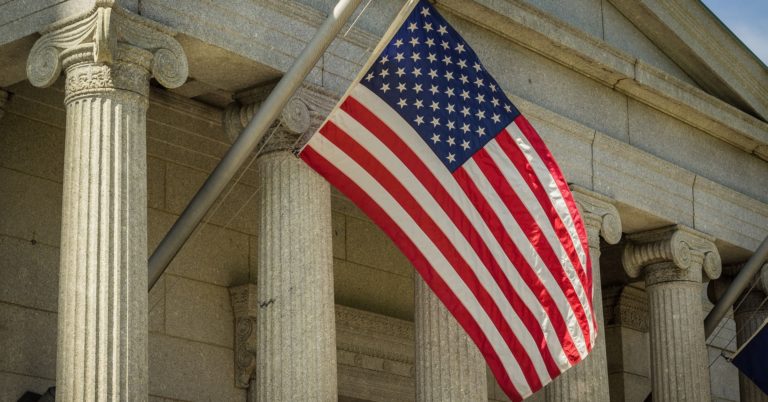 What does civic engagement look like in a pandemic? Here are five tips.
Just over a century ago, America grappled with another pandemic. But government censorship, such as the Sedition Act of 1918, meant Americans—health officials, journalists, and engaged citizens—weren't empowered to harness the power of the free flow of ideas to protect their safety and advocate for their beliefs. (In fact, the "Spanish flu" received its name because, unlike the countries fighting in World War I who suppressed any coverage of the outbreak to prevent damaging morale, Spain did not prohibit its press from covering the disease).
Thankfully, 100-plus years of First Amendment jurisprudence have changed that, putting people in a stronger position to use their civil liberties during crisis.
Government should not be imposing blanket bans on the exercise of constitutional freedoms. However, how we exercise foundational rights may change for a time to protect public health. So while we stay vigilant of the coronavirus and our rights, here are some tips to understand how to exercise civil liberties during the crisis
Get creative about ways to engage virtually
Americans already use social media to get the news and interact with people across the country or the other side of the world. Guidelines designed to limit the spread of COVID-19 now push us to do something different, expanding our digital universe and finding virtual alternatives for physical opportunities to engage. For example, the National Constitution Center maintains a media library of podcasts and live videos, including a recent debate on the electoral college, as well as a calendar of upcoming events like one on April 28 with Yuval Levin on "how to restore trust in America's institutions."
Find the local nonprofits in your community, learn more about what they do, and see how you can help
There are thousands of local organizations in our communities doing great things that most of us only see during a crisis. From organizations addressing homelessness, combating addiction, or helping youth exiting the juvenile justice system, there are so many groups just waiting for you to get involved.
Follow your government officials
Most legislators, city council members, and local hospitals have official social media pages. Follow them. Continue to ask questions and communicate with them when possible. For a host of reasons, many elected officials are even harder to reach than usual. All the more reason for constituents to call for more communication from them. Government transparency is paramount during a crisis. And though we cannot knock on the Capitol door, we can still rap on the virtual ones and engage.
Support local journalism and get involved
Look to local news media who have been doing very strong work to disseminate the facts about local response: from the efforts of government, to local charity, to the local health care community. They are working long hours and, in some cases, risking their own health, so that you can be informed and make decisions about where to be engaged. You can also provide stories ideas to your local newsrooms and write letters to the editor for publication —without leaving your own lockdown.
Get to know your local government. File a records request!
If government officials are not forthcoming with information to protect public health, filing a public records request is a relatively easy, if imperfect, way to press them to provide more detail. The National Freedom of Information Coalition provides helpful tips on how to submit an organized, concise public records request to extract the critical information that families need to make informed decisions.
Those who decide to engage in-person activity should follow CDC and state and local government guidance on gatherings, including physically distancing and wearing masks. For more on how we can protect our civil liberties in times of crisis, check out our recent engagement alongside other partners committed to foundational rights and public health.