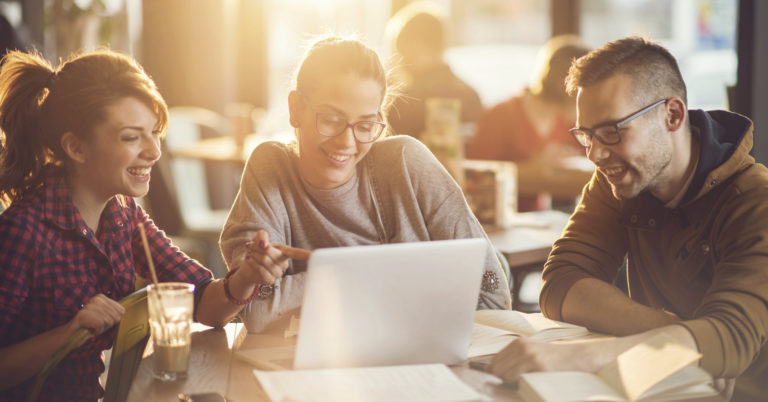 Informed citizenry, now at reduced price: OMB announces new fee guidelines for public records requests
Have you ever wondered if your office building passed its last safety inspection? Or whether it's safe for your kids to swim in that lake on the other side of town? Maybe you want to learn what considerations went into the latest COVID-19 public health guidance.
You should be able to find the answers to these questions in public records. But accessing them is a lot more difficult than you'd think.
Information empowers Americans to hold government accountable to serving their needs and protecting their rights. And in a crisis, information is especially crucial.
With that background, a new proposed rule from the U.S. Office of Management and Budget (OMB) is cause for celebration.
Open government groups have been pushing to ensure that the 1967 Freedom of Information Act (FOIA) lives up to its purpose of promoting an informed citizenry. These efforts have paid off. On May 4, 2020, OMB published proposed revisions to its 30-plus year-old guidance on the fees federal agencies should charge FOI requestors for producing the records they seek.
It isn't unheard of for agencies to charge requestors thousands, or even hundreds of thousands of dollars for access to documents. We can only guess at how many people have been deterred from submitting a request in the first place because of these costs.
Agencies are supposed to charge lower fees to those categorized as "representatives of the news media" or "educational institutions" but the last time the Office of Management and Budget updated its government-wide fee guidelines for FOIA requests was in 1987—over thirty years ago. Since then student reporters, bloggers, and non-profit organizations have also become important players in holding government accountable, but they have had to pay at times exorbitant fees because OMB's guidelines have not been updated to include them in these favored fee categories.
Congress provided a statutory definition of "representative of news media" over a decade ago to incorporate these new players in government transparency. The U.S. Court of Appeals for D.C. Circuit even ruled in 2015 that the OMB's guidelines conflicted with FOIA. Congress also passed the 2016 FOIA Improvement Act, which among other things, limits agencies from charging fees when they fail to respond to a requestor within defined time limits.
However, many agencies continue to rely on the outdated OMB guidelines.
The newly proposed OMB revisions reflect Congress's expansion of the "representative of news media" fee category to include bloggers and non-profit organizations, as well as court decisions that clarify "educational institutions" encompass students, thereby reducing the fees they have to pay. In addition, they also update OMB guidelines to reflect the 2016 FOIA Improvement Act.
This is a welcome change as our country continues to face the COVID-19 pandemic. Throughout this crisis, the federal government has been asking the American people to make sacrifices in their daily lives for the good of public health. As our leaders in Washington make life-and-death decisions, trust and accountability are critical to ensuring they carry out their duties to the people they serve. OMB's new guidance is an encouraging step in that direction.
Learn more about the efforts of Americans for Prosperity's sister organization, Americans for Prosperity Foundation, to ensure government transparency and accountability. And check out these tips for virtual ways to engage while following health guidance.