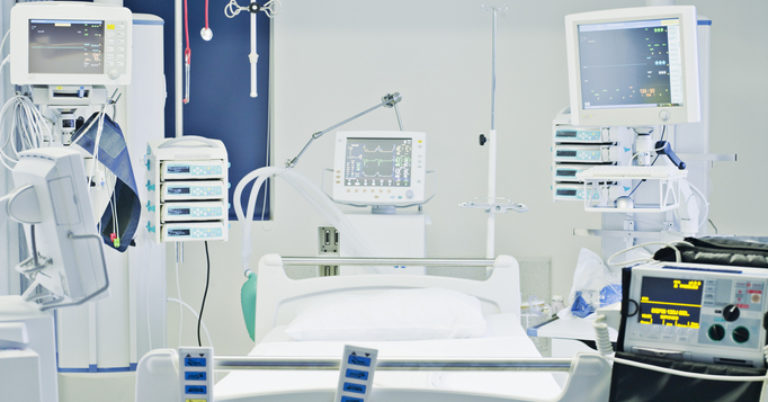 Certificate-of-need laws hamstrung health care providers in the fight against COVID-19. It's time to repeal them.
Now more than ever, it's essential that health care providers have enough capacity to deliver care to patients in need. So, why do states keep laws on the books that intentionally restrict the supply of care providers can offer?
"In 36 states, there are rules that limit the ability for health care to expand," says Angela Erickson of the Pacific Legal Fund in a new video for Americans for Prosperity's Health Care Reimagined campaign. "In 28 of those states, [they limit] something as simple as a bed."
These are called certificate-of-need laws. They require health care providers to first seek and receive government permission before expanding services or capacity. What's more, the competitors of these providers can file an objection to their certificate-of-need application, in an attempt to hurt their competition.
"So, these laws that [have existed] since the 1970s are hurting patients because they're not allowing the health care system to respond with flexibility to the needs of patients," says Dr. Jeffrey Singer, a general surgery specialist in Phoenix.
Thankfully, 22 of those 36 states — including Georgia, South Carolina, Alaska, and New York — with certificate-of-need laws have temporarily suspended them in some way to meet the increased demand caused by COVID-19.
Nevertheless, if suspending certificate-of-need restrictions is necessary now to expand access to health care, why wouldn't a permanent repeal, after COVID-19, do the same?
Permanent repeal would not only ensure that Americans can get the health care they need post-pandemic — it would also help providers prepare for the next crisis.
Join the Health Care Reimagined campaign to learn more about the barriers to better care, including telemedicine regulations, COVID-19 testing kits, scope-of-practice regulations, FDA red tape,and medical licensing.