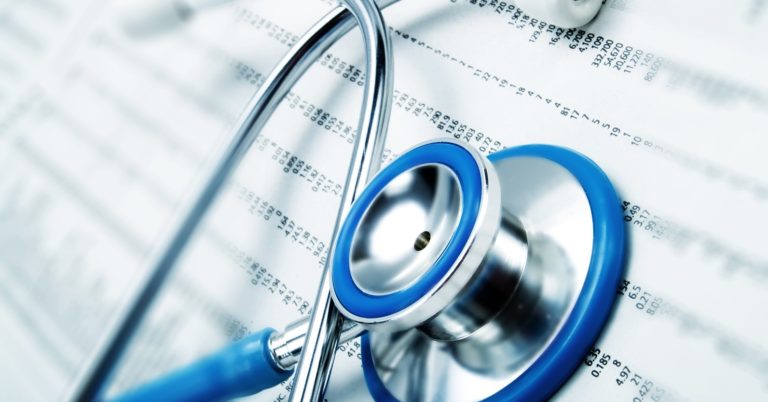 Using West Virginia's certificate-of-need law, the government shut down a health care provider
AFP-West Virginia is committed to fixing this problem 
The Hunt Club Urgent Care facility in Short Gap, West Virginia, averaged around 30 visits per day. It treated patients who suffered from a range of emergency medical issues, including burns, bleeding, broken bones, infections, animal bites, and lacerations.
For 28 years, the facility provided urgent care for patients in need.
No longer.
On Jan. 30, the state shut down the facility. No one knows when – or if — the Hunt Club will be allowed to reopen.
Why was the Hunt Club shut down?
The Hunt Club wasn't accused of providing inadequate care or engaging in malpractice. Indeed, the state did not argue that the facility had done anything wrong.
The Hunt Club was lacking a certificate of need, a state permit affirming that the care offered by the facility was deemed necessary to meet demand for it. Typically, states with certificate-of-need laws will allow the competitors of the provider in question the opportunity to submit objections to the certificate application.
This might strike residents as a strange standard for a state in which 53 of its 55 counties suffer health care shortages. But it is, nonetheless, the standard West Virginia employs.
The facility had applied for a CON permit. But a competitor objected, opening the Hunt Club up to months of hearings, rulings, and appeals. So, it withdrew the application rather than expose itself to an expensive bureaucratic nightmare.
The costs of CON on West Virginia health care
The Hunt Club's competitor won the day. But the patients of Short Gap and the surrounding area did not.
Suppose you live near the Hunt Club and need immediate care. Now, to reach the closest urgent care provider — the one which, incidentally, filed the objection to the Hunt Club's CON application — you'd need to drive approximately 20 extra miles.
That would take anywhere between half an hour and 45 minutes, an unacceptable and potentially life-threatening delay for those who require — it is important to remember — urgent care.
The state of health care in West Virginia
Difficult geography — bad weather, steep terrain with winding roads and trains stopped on tracks that often block roads to emergency responders, for example — combined with low population density already make providing health care to West Virginians especially challenging.
Often, residents can't get the care they need when they need it.
West Virginians also face an opioid epidemic, with the highest rate of opioid-related deaths in the nation. What's more, rural areas in the United States already suffer from a provider shortage — and West Virginia is not exempt.
So, what is the benefit of intentionally restricting the supply of health care in a state that so desperately needs it?
Whom do CON laws help?
West Virginia's CON law privileges existing providers by quashing potential competitors at the expense of those who need their services.
"The decision by the CON board to block the Hunt Club is a tragic example of the harm these barriers impose on underserved communities," said Charlie Katebi, Americans for Prosperity health policy analyst.
"This facility has a decades-long track record of delivering high-quality care to patients in need," Katebi said. "Nonetheless, a competing facility exploited the CON process to prevent the Hunt Club from providing essential health care services to the people of Mineral County."
Indeed, the Mercatus Center found that the quality, affordability, and accessibility of health care in West Virginia would be improved if the state were to repeal its CON law.
But West Virginia isn't alone
Thirty-four states, along with the District of Columbia, have CON laws on the books. In neighboring Virginia, for example, a CON law that constricted the supply of hospital care tragically led to the death of an infant.
Americans for Prosperity has worked to eliminate these unnecessary regulations. AFP-Florida successfully pushed for repeal of most of the state's CON law, ushering in new plans to construct additional health care facilities.
While AFP-West Virginia is committed to repealing CON in the long term, which will permanently help patients by allowing the creation of additional providers, right now it is important that CON be temporarily suspended by executive order so that we get this red tape out of the way of the medical community working to combat COVID-19.
"We need to change our top-down approach to health care that's making quality health care less accessible and more expensive," said Jason Huffman, state director of AFP-West Virginia. "With no competition, incumbent hospitals have much greater power to increase prices and restrict new hospitals from serving folks in rural areas."
Tell Governor Justice to suspend our CON laws
West Virginia needs more, not fewer, health care providers. That's why AFP-WV is committed to suspending these burdensome regulations.
As our country faces a pandemic, repealing our CON laws will help end top-down mandates that impede efforts to increase health care access for every West Virginian. Our state requires a CON for health care services that want to add acute hospital beds, ambulatory surgery centers, home health agencies, and CT scanners. Ending these requirements will immediately remove a barrier on providers that can greatly expand health care services to directly address the crisis.
Tell Governor Justice: Suspend certificate-of-need laws and help support West Virginians who need medical care.