Please select your state
so that we can show you the most relevant content.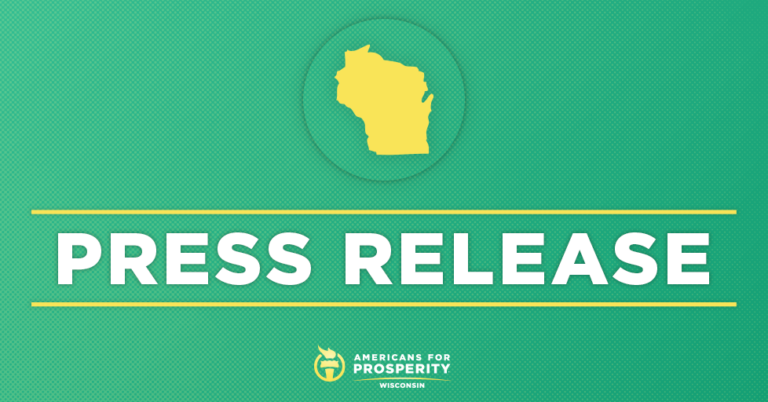 Americans for Prosperity: Protecting Small Businesses Helps Wisconsin Recover Stronger
MADISON, WI—Americans for Prosperity-Wisconsin (AFP-WI) today issued a statement following Governor Evers' signing of Assembly Bill 2 into law. The Wisconsin Legislature put forth this proposal to protect small businesses from a tax increase the Evers administration was proposing on small businesses that accepted Paycheck Protection Program loans to help cover employees' paychecks during the unprecedented pandemic.
AFP-WI State Director Eric Bott issued the following statement:
"We're pleased to see Gov. Evers do the right thing and reject his previous stance to implement a surprise, additional tax on small businesses that took Paycheck Protection Program loans to survive the pandemic-related shutdowns and keep our fellow Wisconsinites employed. Thanks to the Legislature's leadership, Assembly Bill 2 will ensure the nearly half billion dollar tax previously proposed by the Evers administration will never come to fruition. Today's signing of Assembly Bill 2 is a win for small businesses, taxpayers, and Wisconsin's economy."
Background:
Americans for Prosperity-Wisconsin urged action to help small businesses last month after Gov. Evers' administration made a push to tax PPP loans across the Badger State.
Earlier this week, the Legislature came together to pass Assembly Bill 2, an important bill aimed at protecting Wisconsin's small businesses and economic recovery. AFP-WI issued a statement of support on Tuesday, applauding the Legislature's actions.
© 2023 AMERICANS FOR PROSPERITY. ALL RIGHTS RESERVED. | PRIVACY POLICY