Please select your state
so that we can show you the most relevant content.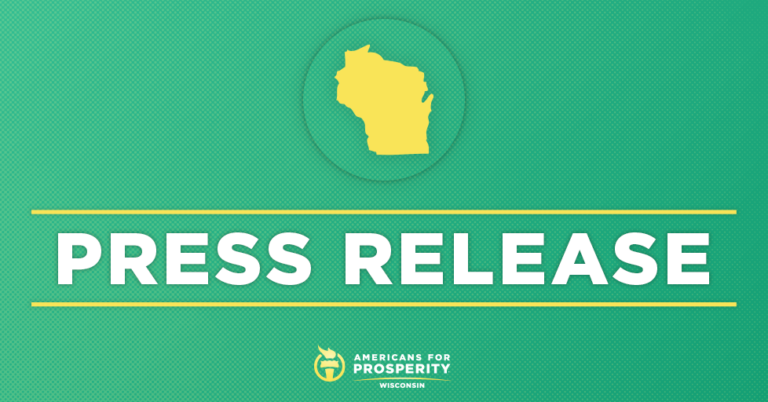 Americans for Prosperity-Wisconsin Urges Action to Help Small Businesses
Grassroots activists across the Badger State Condemn Gov. Evers' Additional Tax on Businesses
MADISON, WI—Americans for Prosperity-Wisconsin (AFP-WI) today issued a statement following Gov. Evers' administration's push to tax Paycheck Protection Program loans that small businesses across the Badger State have used to help to cover employees' paychecks during the unprecedented pandemic.
AFP-WI State Director Eric Bott issued the following statement:
"The Paycheck Protection Program established by Congress promised businesses tax free loans to cover employees' paychecks during the unprecedented pandemic, to help businesses suffering at no fault of their own and mitigate the economic impact of government-mandated shutdowns. Still, countless small businesses in Wisconsin have been forced to close their doors permanently and many others have barely survived with the help of these tax-free loans.
"But now after businesses have spent these tax free loans to protect their employees' paychecks, Governor Evers and his administration are trying to punish them – knowing full well they're taking money from the businesses who took these loans to survive blanket government shutdowns. Wisconsin must treat PPP loans like any other federal loan or grant for tax purposes. We are calling on Governor Evers to abandon his plan to tax these loans immediately and instead work to help Wisconsin businesses recover and thrive.
"Governor Evers must quickly and irrevocably address this issue to avoid further economic harm to businesses and the thousands of families across the state they support. If Governor Evers is unwilling to reverse this additional, surprise tax on businesses, we encourage the Legislature to take immediate action to help protect the future of countless businesses across the state. Our community of grassroots activists stands ready to protect Wisconsin's main street businesses from this latest failure of the Evers administration."
© 2023 AMERICANS FOR PROSPERITY. ALL RIGHTS RESERVED. | PRIVACY POLICY