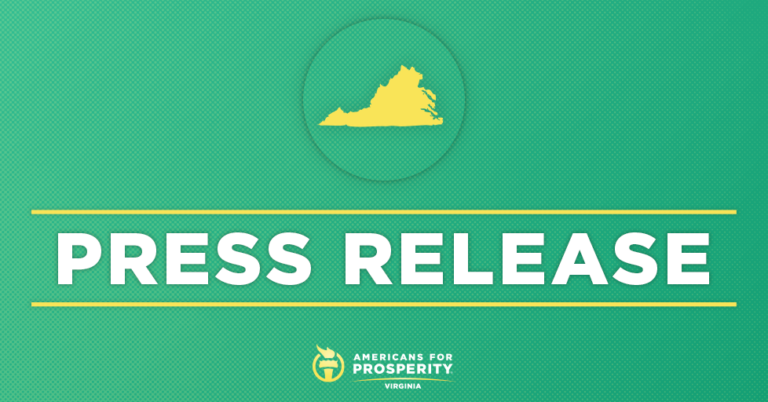 Americans for Prosperity Doubles Down on Collective Bargaining Opposition in Virginia
ARLINGTON, VA—Americans for Prosperity-Virginia (AFP-VA) expressed disappointment following the Arlington County Board's recent vote to adopt forced negotiations through collective bargaining – allowing government unions to have a monopoly over public employees.
AFP-VA recently launched a campaign to oppose these ordinances in towns, cities, and counties across the Commonwealth through digital advertisements, direct mail, and its signature grassroots activism. The grassroots group will bolster these efforts to urge local officials to reject any future proposals to implement forced negotiations across the Commonwealth.
AFP-VA State Director JC Hernandez issued the following statement:
"Arlington County is already looking to spend upwards of a million dollars to fund this ill-conceived plan, which means you can expect higher taxes and more costs on you and your family. Instead of seeing increased benefits to county services, your hard-earned tax dollars will be used to implement negotiation requirements. Forced negotiations are a step backward for labor rights in Arlington County, ultimately restricting worker freedom and doing little to nothing to protect the very individuals it promises to help. As other localities across the Commonwealth consider taking up forced negotiations, AFP-VA will fortify its grassroots to hold elected officials accountable and urge them to reject these ordinances."
Background:
In May, AFP-VA launched its targeted, grassroots campaign to combat forced negotiations and protect workers' freedoms across the Commonwealth.
Last February, AFP-VA unveiled new polling reflecting the overwhelming majority of Virginians who favor right-to-work policies and support worker freedoms.
During the 2020 session, AFP-VA staunchly opposed the proposal which led to local governments considering forced negotiation ordinances. For more background on the 2020 legislative effort to combat forced negotiations, please view the background blog post here.