Please select your state
so that we can show you the most relevant content.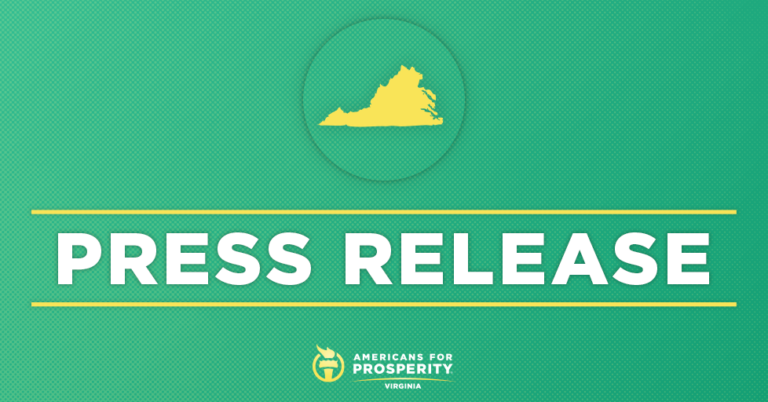 AFP Releases New Poll: Virginians Overwhelmingly Favor Right-to-Work
RICHMOND, VA – Americans for Prosperity today released a new poll highlighting strong bipartisan support for right-to-work in Virginia just as some state lawmakers consider repealing key parts of the law. The poll, commissioned by Americans for Prosperity and conducted by Public Opinion Strategies from January 29th to February 1st, indicates two-thirds of Virginia voters favor the state's right-to-work law.
Highlights of the survey include:
Fully 63% of respondents oppose repealing the part of Virginia's right-to-work law that prevents workers from being fired if they choose not to join a union or pay fees to a union. Opposition to this change is above 55% in every major media market.
Two-thirds of voters favor Virginia's right-to-work law. Right-to-work laws receive bipartisan support, including 81% among Republicans, 74% among Independents, and 56% among Democrats.
Seven in ten voters say they agree with the statement that no American worker should be required to join or pay fees to a private organization or labor union, if they choose not to. Democrat women (60%) agree that American workers should not be required to pay fees to work.
AFP-VA State Director JC Hernandez issued the following statement: 
"It's clear Virginians from both sides of the aisle strongly support worker freedom and our state's right-to-work law. Virginia is ranked the top state in which to do business in part due to the economic freedoms of right-to-work. Repealing the law could put that rank at risk and force employees to join and fund unions as a condition of their employment. A union fee is money that could be better used to save, spend, or invest in themselves, their family, or their community. Workers shouldn't have to choose between either supporting their families or keeping a job. Virginians overwhelmingly oppose repealing right-to-work protections and our state lawmakers should keep that in mind."
See the full memorandum by Public Opinion Strategies HERE.
For further information or an interview, reach Dave Vasquez at Dvasquez@afphq.org 
Through broad-based grassroots outreach, Americans for Prosperity (AFP) is driving long-term solutions to the country's biggest problems. AFP activists engage friends and neighbors on key issues and encourage them to take an active role in building a culture of mutual benefit, where people succeed by helping one another. AFP recruits and unites Virginians behind a common goal of advancing policies that will help people improve their lives. For more information, visit www.americansforprosperity.org
###
© 2023 AMERICANS FOR PROSPERITY. ALL RIGHTS RESERVED. | PRIVACY POLICY