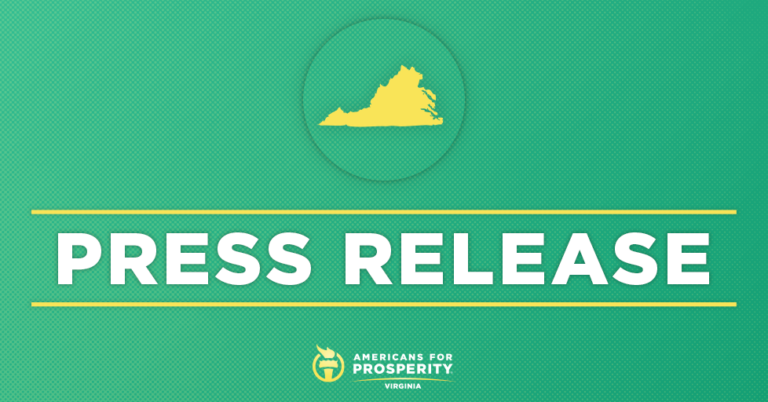 Americans for Prosperity-Virginia Launches Local Appeal to Combat Forced Negotiations, Protect Workers' Freedoms
RICHMOND, VA—Americans for Prosperity-Virginia (AFP-VA) today announced its targeted, grassroots campaign urging local elected officials across the Commonwealth to reject any proposal to adopt forced negotiations through collective bargaining. Starting May 1st, local governing bodies—including county, city, and town governments—can now propose adopting ordinances to recognize a collective body of government employees, causing serious unintended consequences for taxpayers.
Through layered paid media and activating its extensive grassroots community across the Commonwealth, AFP-VA will invest high-six figures into opposing these ordinances in towns, cities, and counties.
AFP-VA State Director JC Hernandez issued the following statement:
 
"Forced negotiations are no bargain for Virginia taxpayers. Passing these misguided ordinances in localities across the Commonwealth will do nothing, but raise our taxes, slow down government services, and give special interests power over those we elect to represent us in local government. From delays in trash pickup to declines in filling potholes, if forced negotiation ordinances are passed in localities across the Commonwealth, Virginia families will feel the impacts at the most local level."
Background:
 
Last February, AFP-VA unveiled new polling reflecting the overwhelming majority of Virginians who favor right-to-work policies and support worker freedoms.
During the 2020 session, AFP-VA staunchly opposed the proposal which led to local governments considering forced negotiation ordinances. For more background on the 2020 legislative effort to combat forced negotiations, please view the background blog post here. 
For further information or an interview, reach Nicole Tardif at NTardif@afphq.org or (571) 329-0161.