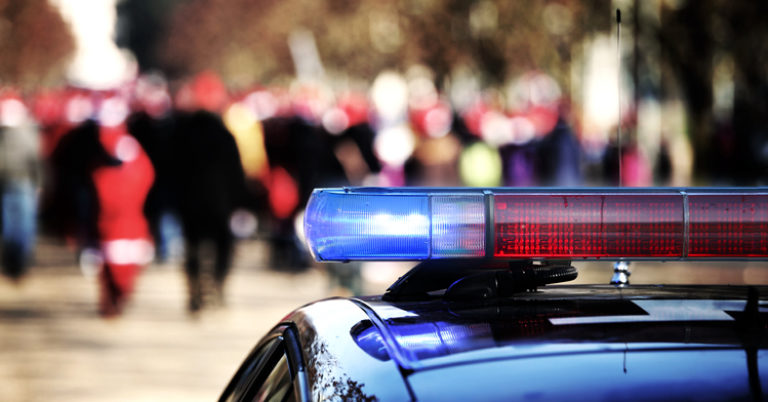 Alleged civil liberty violations by federal agents in Portland must be investigated
Law enforcement and other public officials play a dual role in the criminal justice system: ensuring our communities are safe while protecting the constitutional rights of citizens. The deployment of federal agents to quell a violent faction of protests in Portland, Oregon, has raised questions on both fronts.
"Peaceful protest, free expression, and free assembly are foundational rights for all Americans, as well as essential catalysts for progress," said Americans for Prosperity's David Voorman. "America has real injustices to confront, and they are best overcome through peaceful means. We condemn the violence and destruction of property that Portland and other cities have endured. But we also strongly believe that violence cannot be a justification to shut down peaceful rallies or harass peaceful protestors."
What's happening in Portland highlights the need for greater transparency and accountability. Federal agents in unmarked vehicles and wearing minimal identification have picked up protestors off the streets. Oregon's attorney general filed a federal lawsuit against the Department of Homeland Security, Customs and Border Protection, the U.S. Marshals Service, and the Federal Protective Service alleging protestors' civil rights had been violated because they were detained without probable cause. The U.S. attorney for Oregon has asked for an investigation.
When CBP and Immigrations and Customs Enforcement were found to be tracking U.S. citizens based on their involvement in the 2018 migrant caravans, Americans for Prosperity joined with dozens of groups to demand the agencies account for their activities. We have also stood with the American Civil Liberties Union and other groups in favor of measures to restrict the use of strategic lawsuits against public protest (SLAPP).
We take a similar stand today for the Americans peacefully gathering in cities across our nation to let their voices be heard.
There's still much that needs to be clarified about what is happening in Portland. But the best way to find out — and to ensure that the rights and safety of all parties are protected — is for the agencies involved to act in as transparent a way as possible. While the federal government has a role to play in responding to certain acts of violence and protecting federal property, it must always act within the bounds of the Constitution and be subject to vigorous oversight by state and federal authorities, including Congress.
This is even more urgent if, as the White House has suggested, the tactics are going to be employed in other cities.