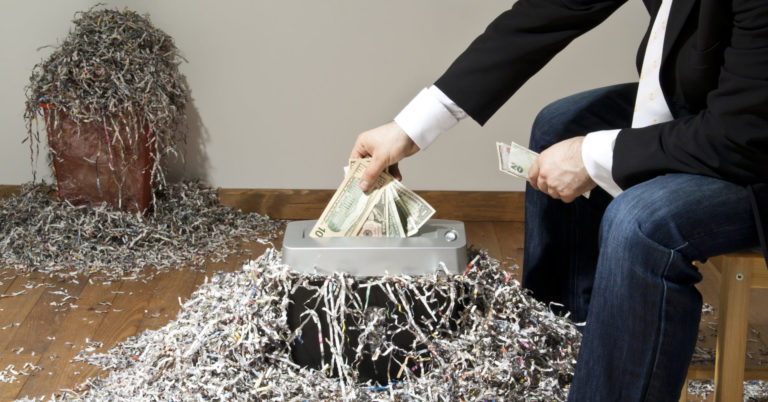 AFP's Stop Overspending Campaign Urges Senators to Cut Spending, Support Rescission 
Senate should follow House in seizing opportunity to cut $15 billion in spending by passing President Trump's rescission package
Arlington, VA – Following the House passage of H.R. 3, the Spending Cuts to Expired and Unnecessary Programs Act, Americans for Prosperity (AFP) is now calling on Senators to take up the measure that would save taxpayers about $15 billion in unspent funds from previous years.
In a continuation of AFP's long-term Stop Overspending campaign, the organization announced today a new round of digital ads urging Senate Republicans and Democrats to support the White House's rescission plan. AFP launched a similar effort earlier this month urging House members to support the measure.
AFP spokesman Bill Riggs issued the following statement:
"The House did their part to demonstrate a desire to address Washington's spending problem and the Senate should take the cue and run with it. This rescission package is a modest show of good faith to taxpayers who deserve more than the lip service they hear from both parties on fiscal responsibility. Washington is set to spend $4 trillion this fiscal year. Rescission represents a cut of about half a cent on the dollar in terms of overall spending and we urge every Senator to support it."
While tax reform was a significant achievement for hard-working Americans, AFP has long-advocated the importance of pairing tax cuts with spending restraint to grow the economy and improve the lives of all Americans. Unchecked spending in Washington threatens to undermine economic growth.
AFP's digital ads encouraging support for rescission will focus on Republican Senators Roy Blunt (R-MO), Shelley Moore Capito (R-WV), Dean Heller (R-NV), John Hoeven (R-ND), Lisa Murkowski (R-AK), Jerry Moran (R-KS), Susan Collins (R-ME), Mike Rounds (R-SD), Marco Rubio (R-FL), John Thune (R-SD), Richard Shelby (R-AL), and Roger Wicker (R-MS) and Democrat Senators Tammy Baldwin (D-WI), Sherrod Brown (D-OH), Bob Casey (D-PA), Joe Donnelly (D-IN), Martin Heinrich (D-NM), Heidi Heitkamp (D-ND), Doug Jones (D-AL), Tim Kaine (D-VA), Joe Manchin (D-WV), Claire McCaskill (D-MO), Bill Nelson (D-FL), Tina Smith (D-MN) and Jon Tester (D-MT).
The launch of AFP's "Stop Overspending" campaign over Memorial Day recess included robust digital, direct-mail, print, and radio advertising in congressional districts across the country. President Trump's $15.3 billion rescission plan proposed earlier this month presents an opportunity for lawmakers to demonstrate fiscal responsibility by supporting this modest attempt to undo some of the overspending damage.
BACKGROUND:
AFP Launches Major Campaign Against Wasteful Government Spending
Stop Overspending Campaign Urges House to Support Rescission
AFP Praises House for Passing Rescission Package
For further information or to set up an interview, please send an email to GBraud@afphq.org.
Americans for Prosperity (AFP) exists to recruit, educate, and mobilize citizens in support of the policies and goals of a free society at the local, state, and federal level, helping every American live their dream – especially the least fortunate. AFP has more than 3.2 million activists across the nation, a local infrastructure that includes 36 state chapters, and has received financial support from more than 100,000 Americans in all 50 states. For more information, visit www.americansforprosperity.org
###