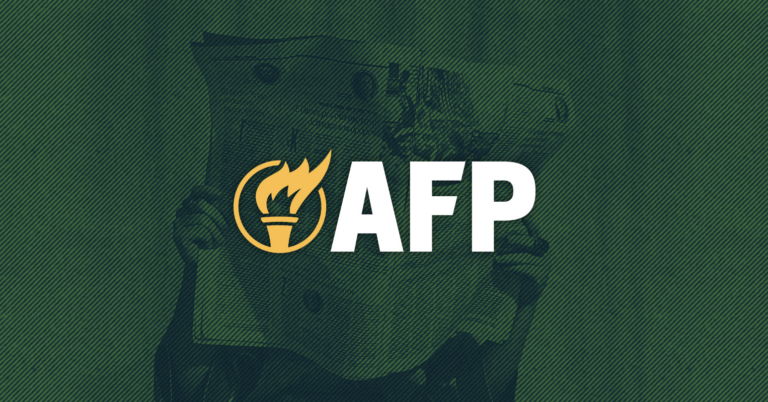 AFP: Reject the PRO Act
Arlington, Va. – Americans for Prosperity (AFP) called on Congress to reject the Protecting the Right to Organize (PRO) Act, which would make unprecedented, harmful changes to federal labor laws that would undermine the rights and interests of workers, employers, and the public. The PRO Act would, among other things, overturn and ban state right-to-work laws throughout the country, which have protected workers' freedom of choice and been an economic boon for communities; violate the privacy of workers by requiring employers to release the private, personal information of their employees to union organizers and deprive workers of the right to vote on unionization in a secret ballot election under certain circumstances; and implement language nearly identical to California's controversial AB-5 that would reclassify many independent contractors as employees under the National Labor Relations Act, restricting the opportunity of many to pursue independent, flexible work.
AFP also sent a letter to House Committee on Education and Labor Chairman Bobby Scott and Ranking Member Virginia Foxx outlining reasons for its opposition to the PRO Act. AFP is prepared to mobilize its national grassroots activist infrastructure to defeat this bill.
AFP Chief Government Affairs Officer Brent Gardner issued the following statement:
"The pandemic has made one thing clear to Americans: top-down laws and regulations that leave little room for workers and businesses to innovate has restricted our ability to respond to the virus and jeopardized the livelihoods of millions of Americans. Now is no time to usher in a sprawling, partisan wish list of laws that would take away workers' right to decide for themselves whether to join and pay a union and outlaw independent workers' way of life that has provided financial independence for generations of Americans – among countless other changes that would impose significant economic damage and undermine of the rights of workers and employers alike.

"The COVID-19 pandemic has highlighted how important it is for people to have the flexibility to work on their own terms. Washington should do everything possible to make it easier for people to earn a living right now and after this crisis ends, but this bill does the opposite. Instead of passing the PRO Act, lawmakers should focus on increasing vaccine production and distribution and clearing the way for people to get to work as quickly and safely as possible."
Background:
Clearing the way for people to get to work safely by rejecting harmful legislation like the PRO Act is a key issue highlighted in AFP's "Save Lives. Save Livelihoods." policy agenda for the first 100 days of the new administration.
AFP believes workers should have the ability to choose who they associate with and who speaks on their behalf. The PRO Act would undermine the choice and dignity of individual workers while granting unequal privileges to labor unions. These policies would subvert worker freedom and create new barriers to economic opportunity.
Making matters worse, the PRO Act would reclassify many independent contractors as employees under the National Labor Relations Act, subjecting them to unionization and a loss of independent status. The United States had over 15.5 million people earning their primary income as independent contractors, about 10 percent of the country's workforce. Even more earned some income as independent contractors among the 59 million people who did freelance work in the last year. Eliminating most forms of independent contracting, gig work, and freelancing would be contrary to the wishes of over three-quarters of those workers, who say they enjoy the freedom, flexibility, and opportunity that come with their work.
AFP Senior Policy Analyst Austen Bannan recently wrote an op-ed for Business Insider explaining why states should reject the PRO Act's state-level counterpart, AB5.
More Resources:
AFP Blog: Why independent contracting is important, and why it should be protected, 11/16/20
AFP Blog: Protect working women by opposing the PRO Act, 11/30/20
AFP Blog: There are better alternatives to the PRO Act's harmful independent contracting regulations, 1/25/21