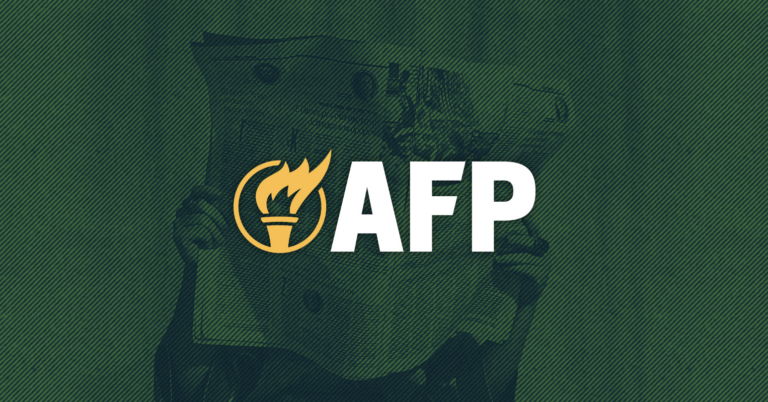 AFP: PRO Act Would Undermine Worker Freedom, Economic Recovery
Arlington, VA. – In advance of the House vote on the Protecting the Right to Organize (PRO) Act, Americans for Prosperity (AFP) today urged Congress to protect workers, employers, and the economy by rejecting the bill. The PRO Act makes unprecedented, harmful changes to federal labor laws. While supporters claim the PRO Act would expand worker rights, the reality is it would deprive workers choice, undermine employers' rights, and destroy opportunity for millions of Americans.
In a Key Vote Alert sent to lawmakers urging them to oppose the bill, AFP Chief Government Affairs Officer Brent Gardner writes:
"The PRO Act would impose severe harm on the American economy at a time we can least afford it, when tens of thousands of small businesses have already been shuttered, millions more are struggling to keep their doors open, and workers are in desperate need of greater flexibility and opportunity to pursue work that allows them to juggle multiple priorities.

"Congress should instead focus on policies that expand worker freedom and eliminate barriers to opportunity during these challenging times."
Background:
Today, AFP issued a Key Vote Alert to Congress and RealClearMarkets published an op-ed by Beth Anne Mumford, Regional Director of AFP, on her prior experience as an independent contractor and how the PRO Act would make it more difficult for an independent contractor to earn a living. AFP and more than 20 organizations also sent a letter to Congress urging lawmakers to reject the PRO Act.
AFP believes workers should have the ability to choose who they associate with and who speaks on their behalf. The PRO Act would undermine the choice and dignity of individual workers while granting unequal privileges to labor unions. These policies would subvert worker freedom and create new barriers to economic opportunity.
Making matters worse, the PRO Act would reclassify many independent contractors as employees under the National Labor Relations Act, subjecting them to unionization and a loss of independent status. The United States had over 15.5 million people earning their primary income as independent contractors, about 10 percent of the country's workforce. Even more earned some income as independent contractors among the 59 million people who did freelance work in the last year. Eliminating most forms of independent contracting, gig work, and freelancing would be contrary to the wishes of over three-quarters of those workers, who say they enjoy the freedom, flexibility, and opportunity that come with their work.
More Resources:
AFP Blog: Why independent contracting is important, and why it should be protected, 11/16/20
AFP Blog: Protect working women by opposing the PRO Act, 11/30/20
AFP Blog: There are better alternatives to the PRO Act's harmful independent contracting regulations, 1/25/21
AFP Blog: Why the PRO Act won't work for American workers, 2/11/21
AFP Blog: Find out if your business could be reclassified under the PRO Act's ABC test, 3/4/21