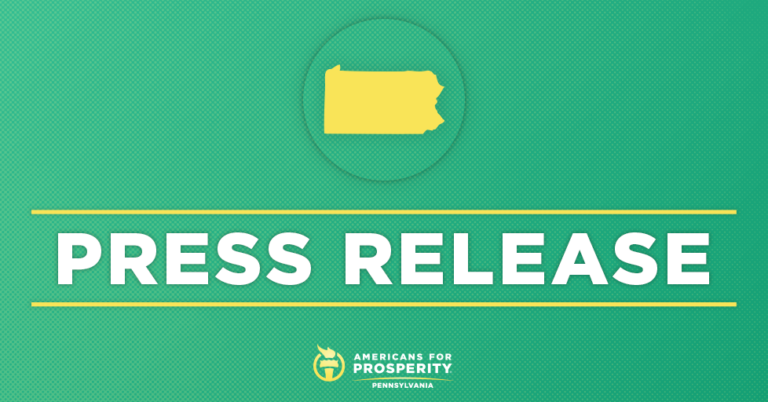 AFP-PA Urges Sen. Casey to Cut Spending, Support Rescission
Senate should follow House in seizing opportunity to cut $15 billion in spending by passing President Trump's rescission package
Harrisburg, Pa. – Following the House passage of H.R. 3, the Spending Cuts to Expired and Unnecessary Programs Act, Americans for Prosperity-Pennsylvania (AFP-PA) is now calling on Senator Bob Casey to support the measure that would save taxpayers about $15 billion in unspent funds from previous years. Senator Pat Toomey was an original co-sponsor of the bill. Pennsylvania Reps. Lou Barletta, Scott Perry, Glenn 'GT' Thompson, Ryan Costello, Tom Marino, and Lloyd Smucker voted for the measure in the House.
AFP is key voting the Senate rescission package.
In a continuation of AFP's long-term "Stop Overspending" campaign, the organization announced a new round of digital ads urging Senate Republicans and Democrats to support the White House's rescission plan. AFP launched a similar effort earlier this month urging House members to support the measure.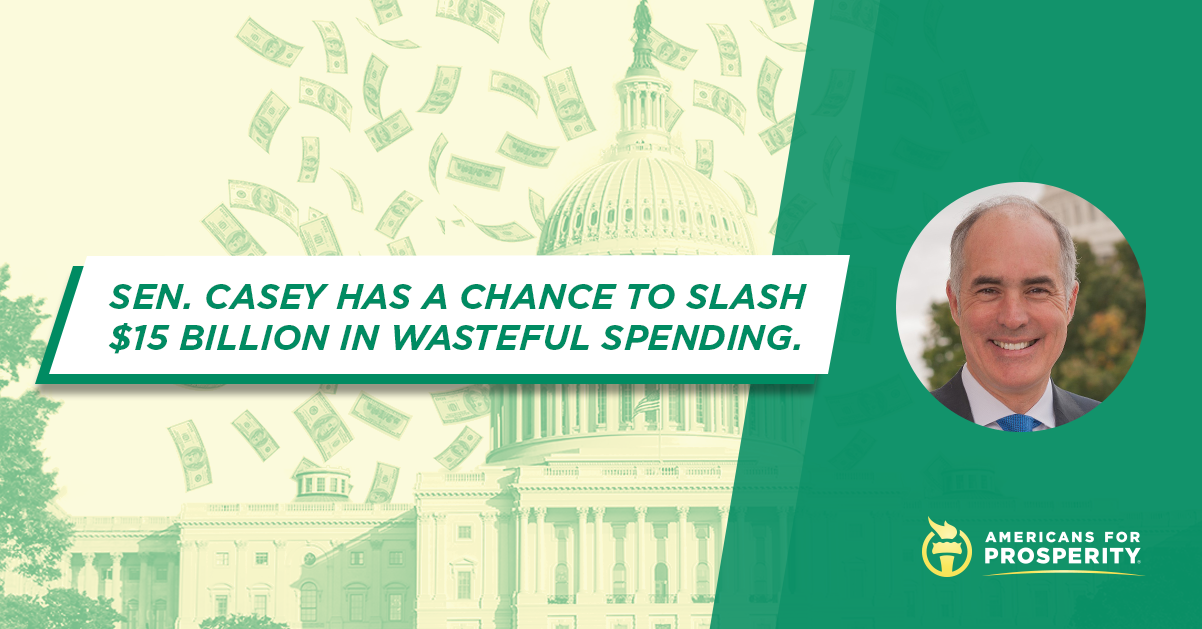 AFP-PA State Director Beth Anne Mumford issued the following statement:
"Lawmakers often pay lip service to fiscal restraint only to then rubber-stamp the wasteful spending their constituents elected them to reject. This is a betrayal of taxpayers' trust and something Sen. Casey can begin to correct by supporting common-sense spending cuts like rescission. We urge the Senate to use this opportunity to demonstrate to Pennsylvanians a commitment to good taxpayer stewardship and vote 'Yes' on rescission."
While tax reform was a significant achievement for hard-working Americans, AFP has long-advocated the importance of pairing tax cuts with spending restraint to grow the economy and improve the lives of all Americans. Unchecked spending in Washington threatens to undermine economic growth.
The launch of AFP's "Stop Overspending" campaign over Memorial Day recess included robust digital, direct-mail, print, and radio advertising in congressional districts across the country. President Trump's $15.3 billion rescission plan proposed earlier this month presents an opportunity for lawmakers to demonstrate fiscal responsibility by supporting this modest attempt to undo some of the overspending damage.
BACKGROUND:
AFP Launches Major Campaign Against Wasteful Government Spending
Stop Overspending Campaign Urges House to Support Rescission
AFP Praises House for Passing Rescission Package
For further information or an interview, reach Lorenz Isidro at LIsidro@afphq.org or 703.887.7724 
Americans for Prosperity (AFP) exists to recruit, educate, and mobilize citizens in support of the policies and goals of a free society at the local, state, and federal level, helping every American live their dream – especially the least fortunate. AFP has more than 3.2 million activists across the nation, a local infrastructure that includes 36 state chapters, and has received financial support from more than 100,000 Americans in all 50 states. For more information, visit www.americansforprosperity.org
###