Please select your state
so that we can show you the most relevant content.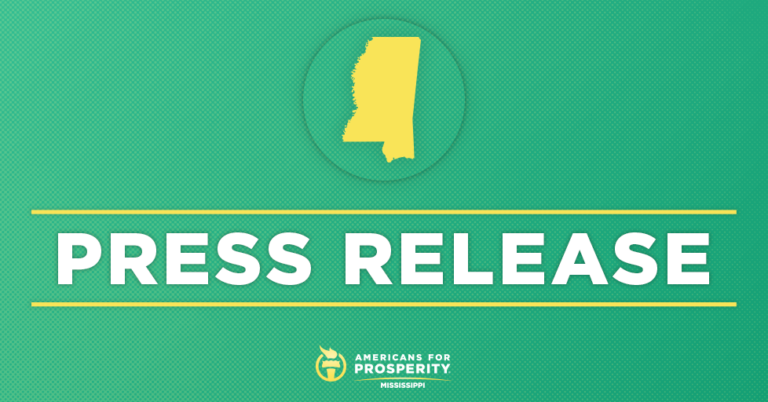 AFP-MS: Meaningful Criminal Justice Reform Heads to Governor's Desk
Jackson, MS. – Americans for Prosperity-Mississippi (AFP-MS) released a statement Wednesday commending both the State House and State Senate for passing legislation aimed at reducing the number of repeat offenders, easing the burden on the state, and helping empower low-level offenders to become productive members of society. The House concurred on Senate amendments to HB 387 on Wednesday. The bill now heads to Governor Bryant for his signature. HB 387 would help people convicted of non-driving offenses maintain their licenses, ease sentencing and parole requirements for non-habitual and non-violent offenders, scale back "debtor prison" for failure to pay fines or court fees, and establish a task force to assess the state's incarcerated population and revise sentencing procedures.
"By passing HB 387, the House and Senate have made smart, bipartisan progress toward protecting the public, reducing the burden on taxpayers and helping incarcerated individuals successfully re-enter our communities," said AFP-MS State Director Russ Latino. "It's heartening to see policymakers from both parties focused on ways to keep our streets safe, reduce recidivism and help individuals who truly want to break free of the cycle of incarceration and find redemption. We thank policymakers here for working to advance these critical reforms and we look forward to continuing to work with them to make more progress on increasing public safety and helping people who are hungry for a second chance."
© 2023 AMERICANS FOR PROSPERITY. ALL RIGHTS RESERVED. | PRIVACY POLICY