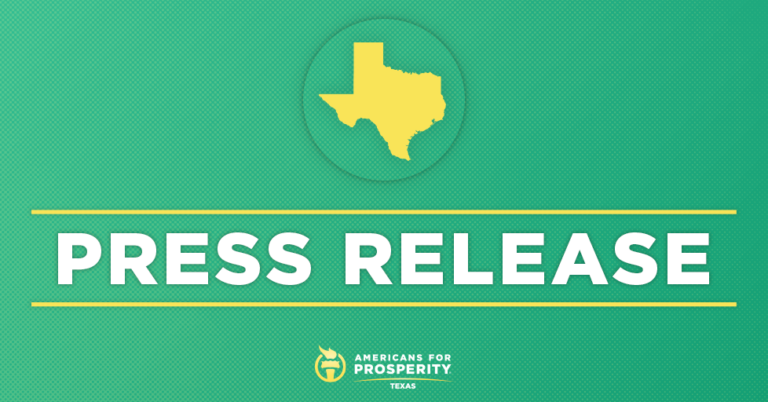 With Flyover At Texans Game, Americans for Prosperity Targets Rep. Lizzie Fletcher's Support Of More Reckless Spending
Aug 27, 2021 by AFP
"Buying tickets to a Texans game is a good use of money, but Biden's 'infrastructure' plan is a colossal waste."
Houston, TX – Americans for Prosperity-Texas (AFP-TX) is launching a flyover at tomorrow's Houston Texans game, targeting Rep. Lizzie Fletcher for her support of the Biden-Sanders 'infrastructure' bill. The flyover, which will circle the stadium for three hours, will be coupled with geo-fencing the stadium to send fans ads describing just how terrible the infrastructure plan would be for Texans and Fletcher's constituents.
AFP-TX State Director Genevieve Collins released the following statement:
"Buying tickets to a Texans game is a good use of money, but Biden's 'infrastructure' plan is a colossal waste. No Texan can afford that spike in government spending, yet Rep. Lizzie Fletcher continues to waste your money. Her constituents know that more Washington in their lives will make it worse, and that's exactly what the Biden-Sanders 'infrastructure' proposal would do."
Earlier this week, AFP-TX launched a new wave of radio ads and direct mail to supplement the work of AFP's activists across the country. The campaign is part of the grassroots group's seven-figure "End Washington Waste: Stop the Spending Spree" mobilization campaign.
For further information or an interview, reach Nicole Tardif at NTardif@afphq.org or (571) 329-0161.