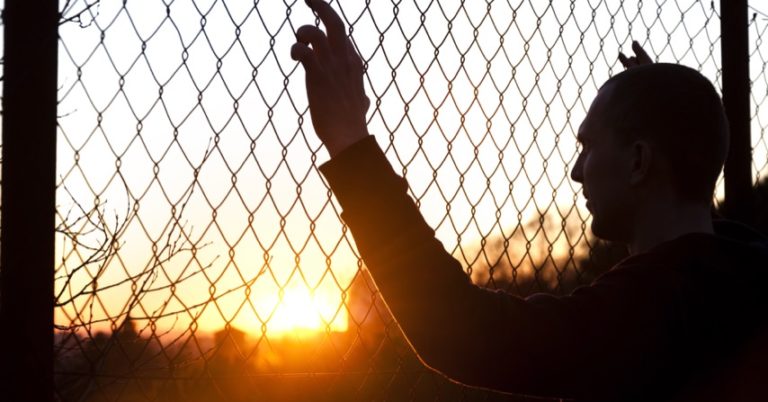 What steps can policymakers and communities can take to reduce the spread of COVID-19 in prisons and jails across America?
The coronavirus pandemic has significantly affected each of our daily lives. From waiting in long lines to buy groceries to turning our homes into office spaces, Americans have been scrambling to readjust our lives in the wake of coronavirus.
Mitigating the effects of COVID-19 will continue to require timely and targeted measures from government, business, educational institutions, and our communities that place public health and safety first. But as we each struggle to stay up to date with the constant changes and adapt to the new normal, it's important for us not to forget one of society's most vulnerable populations.
There are over 2.3 million incarcerated individuals living in close quarters in this country. Actions that will help slow the spread of the virus are imperative for our criminal justice system.
Understanding the importance of protecting all Americans from the spread of COVID-19, Americans for Prosperity Board Member Mark Holden has written a letter explaining why incarcerated people are at such a high risk of contracting the virus, and also offering suggestions for protecting those within the criminal justice system.
Why prisons and jails are uniquely susceptible to the spread of COVID-19
As Holden explains in his recommendations, "Prisons and jails are uniquely susceptible to the most damaging effects of communicable diseases for a variety of reasons." For starters, with so many correctional facilities near, at, or above capacity, complying with social distancing measures becomes nearly impossible.
Adding fuel to the fire, correctional facilities are also notoriously unsanitary. In addition to the facilities themselves lacking regular, deep cleanings, incarcerated individuals often struggle to access basic hygienic supplies.
Both soap and hand sanitizer are essential tools for reducing the spread of COVID-19. Yet, these necessities are often difficult, if not impossible, for incarcerated individuals to obtain.
While soap is typically available for purchase through onsite stores, hand sanitizer is often considered contraband. When it is permitted, it must also be purchased. If you can't afford to buy these products, you run the risk of making yourself more vulnerable to the virus.
Sanitary issues aside, prisons and jails hold an ever-increasing elderly population. These facilities also have significantly higher rates of individuals with underlying medical conditions than the general public. As both categories of people are considered more susceptible to infection and severe illness or death caused by coronavirus, this uniquely positions jails and prisons for spikes in COVID-19 cases.
But it is not just the incarcerated individuals who risk being infected. Law enforcement, facility employees, and the faculty and clergy who serve prisons and jails need to be protected as well.
Recommendations for reducing the spread of COVID-19 in prisons and jails
So, what can be done to reduce the spread of COVID-19 in America's prisons and jails?
Holden suggests putting measures in place to:
Empower police to uphold the law and protect public safety, by de-prioritizing lower-level offenses.
Ensure those incarcerated, correctional officers and staff are in clean facilities.
Keep public safety in mind by strategically reducing jail and prison populations by using alternatives to incarceration such as home confinement and GPS monitoring.
Decrease use of technical violations of probation and parole and use alternative video methods for meetings as a tool to prevent spread of COVID-19.
"We appreciate the gravity of the decisions policymakers and community members must make during this time of uncertainty," Holden wrote.
Whether quarantined at home or within a prison or jail, every single American deserves to be protected against the spread of COVID-19.