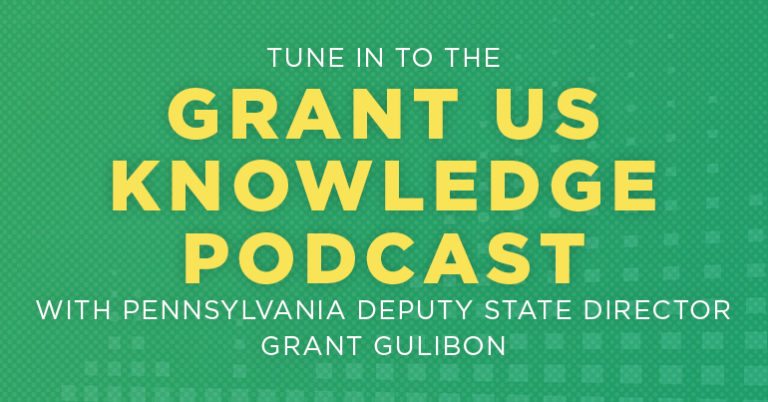 What does the General Assembly have planned for Pennsylvania's recovery?
The Pennsylvania General Assembly reconvened last month to debate and discuss some of the biggest issues confronting the Keystone State, including: the governor's emergency powers; a new budget proposal; and House Majority Leader Kerry Benninghoff's economic recovery initiative, which aims to make Pennsylvania the "envy of the East."
In this episode of Grant Us Knowledge, Americans for Prosperity-Pennsylvania Deputy State Director Grant Gulibon met with Benninghoff to discuss the new legislative session and what it will mean for the commonwealth.
"This session, in just about a month, has already been very busy and [we've] seen a great deal of activity," Gulibon said. "And things are about to get even busier as budget season gets underway."
Over the course of the half-hour episode, Gulibon and Benninghoff discuss:
1:20 — What the General Assembly is doing about the COVID-19 pandemic.
4:50 — Will lawmakers reform the governor's emergency powers?
11:10 — What lawmakers are thinking about Pennsylvania's budget and a potential tax hike.
15:00 — What are the consequences of a proposed minimum wage increase?
20:00 — A plan to make Pennsylvania the "envy of the East."
26:50 — Health care reform in the Keystone State.
"We'll be out here pushing right alongside for … most, if not all, of the things you're talking about here," Gulibon said to Benninghoff, "because they're right in line with AFP's mission to break barriers and expand opportunity for individual Pennsylvanians."
Listen to the full conversation below.
Enjoyed this episode of Grant Us Knowledge? Listen to additional episodes to stay up to date on the policies affecting the lives of Pennsylvanians.