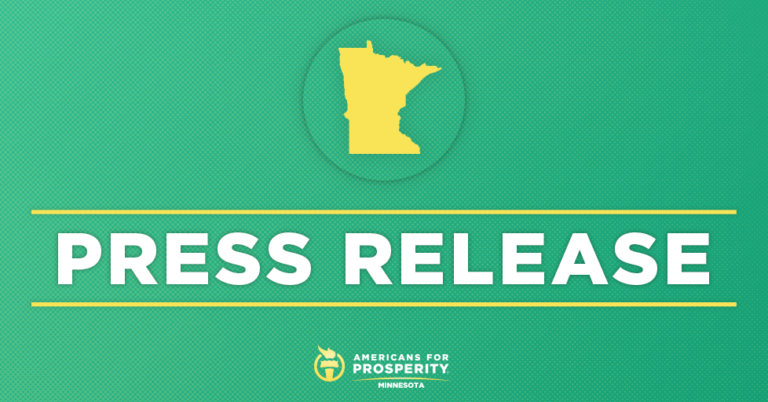 Transportation Omnibus Bill Punishes Minnesotans with Higher Taxes on Gas, Everyday Items
ST. PAUL, MN – Americans for Prosperity-Minnesota (AFP-MN) today urged House members to oppose the Omnibus Transportation Finance Bill (HF1555), which includes over $1 billion of new gas taxes, sales taxes, and licensing fees that will hurt Minnesota families and make Minnesota a less competitive place to do business.
Read AFP-MN's key vote letter on HF1555 here.
"This massive tax and spend bill punishes Minnesotans multiple times – first at the gas pump and then by increasing the costs of nearly all goods they rely on – from food to clothing to other basic necessities. A 20-cent tax increase would move our gas taxes to fourth-highest in the nation, forcing Minnesotans to spend more at the pump and making businesses of all sizes less competitive. Even worse, only half of the money generated from the new tax burden would go toward net new transportation spending, while the rest is used to backfill the shifts to other parts of the budget," said Jason Flohrs, AFP-MN State Director. "We shouldn't be raising taxes on anything when we already face some of the highest taxes in the country and have a projected billion-dollar surplus. Legislators should reject this bill, quit playing shell games with taxpayer dollars, and get a handle on out-of-control spending that sets Minnesota on a path of less opportunity and prosperity."
Background:
The House bill would hit hardest those Minnesotans already struggling to make ends meet, according to a recent study by the Governor's own Department of Revenue.
AFP recently released an updated report showing Minnesota households would experience a new tax burden of nearly $300 per year just from a new, federal 25-cent per gallon tax hike proposal.
AFP-MN has been at the forefront of urging state lawmakers to protect Minnesotans from higher gas taxes. Earlier this year, AFP-MN ran a digital campaign urging lawmakers to oppose Governor Walz's proposal to raise the gas tax by 20 cents.
AFP-MN to Legislators: Reject $1 Billion Tax and Fee Increases, 4/3/19