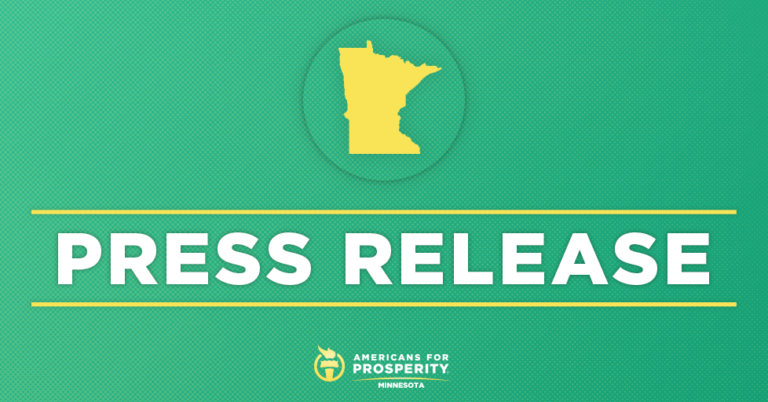 AFP-MN to Legislators: Reject $1 Billion Tax and Fee Increases
ST. PAUL, MN – Americans for Prosperity-Minnesota (AFP-MN) today testified before the House Transportation Finance and Policy Division urging members to oppose HF1555, which contains elements of the governor's transportation budget: $1 billion in new gas taxes, sales taxes, and licensing fees that hurt Minnesota families and makes Minnesota less of a competitive place to do business.
State Director Jason Flohrs was joined at the committee by AFP activists from around the state who are concerned about the negative impacts of additional tax burdens on families and businesses.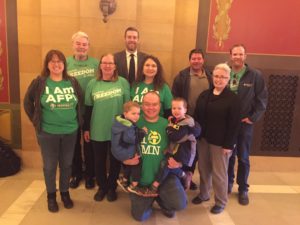 According to the non-partisan Tax Foundation, Minnesota would have the fourth highest gas tax in the country if Governor Walz's 20-cent gas tax increase proposal were enacted.
Click here to view the testimony.
AFP-MN State Director Jason Flohrs issued the following statement:
"At a time when our state government has a $1 billion budget surplus, the last thing we need is $1 billion in new taxes and fees that will hurt low and fixed-income Minnesotans the most. While Minnesotans will be charged a full 20 cents per gallon more on gas, they will only get about half of that back in net new transportation investment. With this proposal, the Governor and House Majority are playing a shell game with transportation funding, removing hundreds of millions of dollars of dedicated general fund spending already going toward roads and bridges, spending it on other programs, and then nearly doubling the gas tax to backfill the hole they create.
"Making matters worse, Minnesotans won't just feel the pain at the pump, but will face higher prices on the everyday items that families need. Before digging deeper into Minnesotans' pockets, legislators should focus on reforms that address the root causes in our infrastructure process. Implementing better financial controls and planning processes, cutting the unnecessary and overly burdensome red tape, and unleashing the private sector to meet needs wherever possible will deliver better results without harming Minnesota workers and taxpayers."
Background:
AFP-MN activists and volunteers have been making phone calls and sending emails since the proposal was outlined. Earlier this year, AFP-MN launched a digital campaign that utilizes a digital tool which connects Minnesotans to their lawmaker and allows them to voice their opposition to raise the gas tax.