Please select your state
so that we can show you the most relevant content.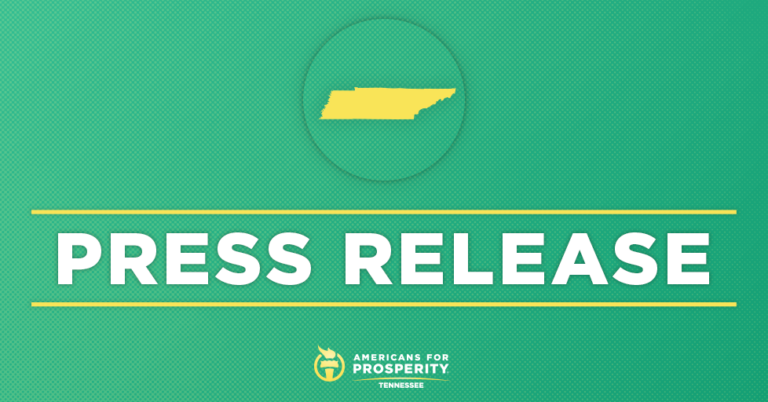 Transparency, Testing Needed for Correctional Facilities
NASHVILLE, TN – With the criminal justice system under increasing strain from COVID-19, Americans for Prosperity-Tennessee (AFP-TN) today thanked the Tennessee Department of Corrections (TDOC) and correctional facilities for increasing testing to ensure all staff and incarcerated individuals are protected from the spread of the coronavirus. The grassroots group is calling on more testing and increased transparency for local and state facilities.
AFP-TN State Director Tori Venable issued the following statement:
"Since a number of TDOC employees have already tested positive, we can logically anticipate the outcome of it spreading like wildfire through these facilities. Although many jurisdictions are already implementing the necessary responses, some areas are lagging behind. We need a clear picture of what is going on behind bars, and we'll only get that clarity through increased transparency."
Background:
As part of Second Chances Month, the grassroots group re-issued the call for lawmakers and justice system actors to work together and adopt recommendations which would guarantee that every American involved in the criminal justice system receive adequate protection from the spread of COVID-19.
Americans for Prosperity criminal justice COVID-19 recommendations may be found here.
Americans for Prosperity has signed onto the SAFER Plan, a plan developed among a broad, bipartisan coalition that intends to combat the effects from COVID-19. The group also commended President Trump for his response to COVID-19 in federal prisons and urged him to expand the use of home confinement for elderly incarcerated individuals.
© 2023 AMERICANS FOR PROSPERITY. ALL RIGHTS RESERVED. | PRIVACY POLICY