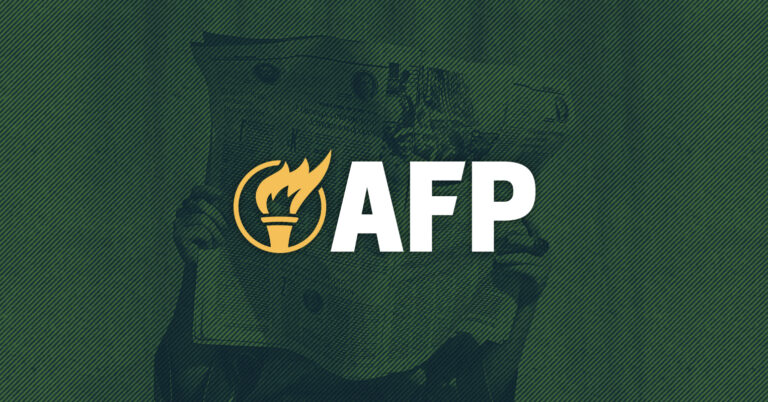 AFP: Every American Deserves a Chance
Grassroots group calls for targeted, narrowly tailored reforms to mitigate the effects of COVID-19 on the criminal justice system
Arlington, VA – April begins what is widely regarded as Second Chances month, a month dedicated to ensuring that formerly incarcerated individuals who have earned their freedom are given a second chance by way of finding employment, housing and health care. Amid the COVID-19 pandemic, today, Americans for Prosperity (AFP) re-issued the call for lawmakers and justice system actors to work together and adopt recommendations which would guarantee that every American involved in the criminal justice system, including the incarcerated, police, prosecutors, judges,  and correctional officers receive adequate protection from the spread of COVID-19.
The policy recommendations urge local, state, and federal actors to mitigate the effects of COVID-19 on the criminal justice system by:
Empowering police to uphold the law and protect public safety, by de-prioritizing lower-level offenses.
Ensuring those incarcerated, correctional officers and staff are in clean facilities.
Keeping public safety in the front of mind by strategically reducing jail and prison populations by using alternatives to incarceration such as home confinement and GPS monitoring.
Decreasing use of technical violations of probation and parole and use alternative audio/video methods for meetings as a tool to prevent spread of COVID19.
AFP Board Member Mark Holden released the following statement:
"The coronavirus pandemic has proven indiscriminate in its lack of mercy on the wider world's population and it is incumbent upon policymakers and justice system actors to immediately protect our community by showing mercy and compassion for all, especially for the most vulnerable. As a former corrections officer, I know first-hand how susceptible jail and prison populations are at risk to infection, not to mention the men and women who work in these facilities who return home to their communities every day. Creating effective social distance in prisons and jail is nearly impossible to achieve and that's why we must have commonsense and humane reforms now.
Policymakers have difficult decisions to make, but this public health crisis demands that we do not needlessly jail or incarcerate people for low-level offenses which risk the health of the individual and law enforcement who are charged with protecting public safety. We can and must protect both the lives of those incarcerated and act in the interest of public safety by implementing compassionate, smart on crime reforms that prevent more people from being placed in the path of this deadly virus. We urge lawmakers to enact these policy recommendations that prioritize public safety, enable low-risk individuals to be reunited with their families, and help flatten the curve."
Background: 
Americans for Prosperity Criminal Justice COVID-19 recommendations may be found here.
Americans for Prosperity has joined the SAFER pledge, a plan developed among a broad, bipartisan coalition that intend to combat the effects from COVID-19.
The group also commended President Trump for his response to COVID-19 in federal prisons and urged him to expand the use of home confinement for elderly incarcerated individuals.