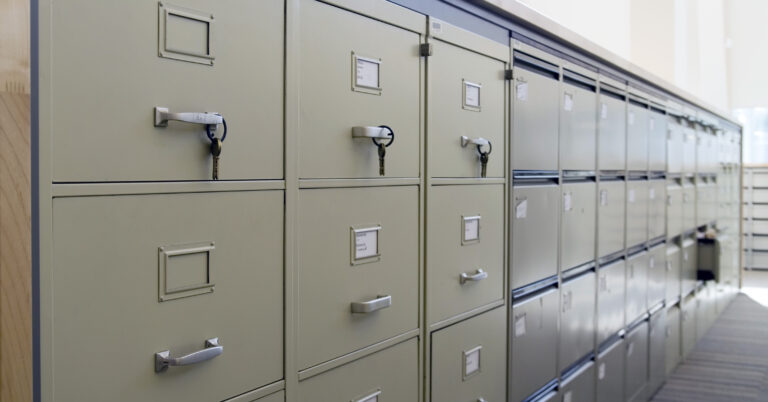 Turning transparency into secrecy: How DOJ's FOIA loophole restricts Congress's access to information
This article was authored by Melissa Wasser of Project On Government Oversight for Americans for Prosperity Foundation's Sunshine Week 2022 essay series on reforming FOIA.
Sunshine Week serves as an annual reminder that more transparency promotes greater accountability from our government. One underappreciated medium of transparency and accountability is congressional oversight. Congress established the Freedom of Information Act (FOIA) so the public could access information about what their government was doing. In fiscal year 2020 alone, federal agencies processed 772,869 FOIA requests. But for all the good this law has done, it has an unintended side effect. When members of Congress request information from agencies directly, they are unable to bypass this public process for accessing information — despite their constitutional role to conduct oversight of the executive branch. 
This hurdle for Congress is the unintended result of a loophole in FOIA that often prevents individual members of Congress from receiving information vital to conducting oversight. Closing this loophole would drastically improve congressional oversight, with the added benefit of increasing the resources available for FOIA officers to process requests from the public. 
FOIA states that the executive branch cannot use the law "to withhold information from Congress." But who defines "Congress"? A 1984 interpretation by the Department of Justice defined "Congress" to mean either an individual house of Congress or a committee or subcommittee. Individual members have never been included in the Justice Department's definition. 
Now, because executive agencies have internal permission from DOJ to withhold information from individual members of Congress, those members may not receive the same information as committee and subcommittee chairs and ranking members, assuming they receive a timely agency response at all. Only chairs and ranking members of committees and subcommittees can count on responses without FOIA redactions, which seriously hampers the ability of rank-and-file members of Congress to conduct their own oversight. 
Transparency and meaningful oversight are vital for a thriving democracy. Because of the Justice Department's interpretation of FOIA, members of Congress are delayed in receiving information, which overburdens the already stretched-thin FOIA system. Removing requests by individual members of Congress from the FOIA redaction process would free up resources for agency FOIA offices to process additional requests from the public and allow for more robust congressional oversight at the personal office level. 
Congress can resolve this issue by clarifying the law. Adding the phrase "or any member thereof" after the word "Congress" in 5 U.S.C. § 552(d) would clarify that all members of Congress are able to receive unredacted information under FOIA, regardless of their status as a committee or subcommittee chair. 
Such a change has already been endorsed by the House of Representatives with passage of H.R. 5314, the "Protecting Our Democracy Act," in December 2021. The simple fix — which originated with an amendment sponsored by California Representatives Lou Correa, a Democrat, and Darrell Issa, a Republican — would radically transform how individual members of Congress could receive information in response to requests. This solution would solidify the pillars of transparency and accountability on which FOIA is built and provide additional opportunities for individual members to conduct oversight of the executive branch. With increasing calls for better power sharing in Congress, primarily from rank-and-file members, the potential impact of this change cannot be overstated. 
Closing this loophole would also make the FOIA process more efficient. At a time when agencies take an average of 97 days to process requests — well beyond the 20-business-day deadline established by law — this fix would free agency FOIA resources for handling actual FOIA requests from members of the public. These offices receive insufficient funding and are already experiencing an uptick in requests. They should not be further weighed down with determining when to apply unnecessary exemptions from public release to congressional oversight requests. When the FOIA process is not being slowed down by requests from Congress, it is intended to be a tool for the public to access information, both individually and through the news media. 
Making this necessary change would also restore the legislative intent of the statute. The extremely narrow reading by the Justice Department distorts the intent of Congress. A House report that accompanied the original bill that became FOIA clarified that "Members of Congress have all of the rights of access granted to 'any person' . . . and the Congress has additional rights of access to all Government information which it deems necessary to carry out its functions." That language is clear: FOIA was not intended to serve as a limit on members of Congress accessing information. The legislative history shows this section was meant to uphold the spirit of the law and prevent additional barriers to Congress accessing government information. Restoring this legislative intent would also benefit FOIA agencies, allowing them to use their resources more efficiently while releasing documents to all congressional requesters in an unredacted format. 
The public relies on Congress to shed light on the truth. When our government is transparent about what it is doing and how it is spending taxpayer dollars, that transparency strengthens lawmakers' oversight efforts and increases public confidence in government. Closing this FOIA loophole better ensures that Congress can fulfill its constitutionally required oversight function. 
No member of Congress should be prevented from receiving the information necessary to do their job and represent their constituents to the fullest. Congress can seize recent momentum to encourage greater access to information and enhance inter-branch communication. And, perhaps more importantly, closing the loophole would free up valuable resources that would allow for more information to be illuminated by the FOIA process and increase public confidence in government at the individual and local level. This is the kind of doubly beneficial transparency reform that deserves its moment in the sun. 
Discover more thought-provoking ideas for reforming FOIA.
Melissa Wasser is Policy Counsel at the Project On Government Oversight (POGO). Melissa is an expert on whistleblower protections, FOIA, OLC transparency, court access, and freedom of the press. She has testified before Congress and has been cited in various news outlets, including The New York Times, The Washington Post, The Los Angeles Times, and Bloomberg. Melissa earned her J.D. from The Ohio State University Moritz College of Law, where she served as the Technology Editor of the Ohio State Law Journal, and her M.A. in Public Policy and Management from The Ohio State University John Glenn College of Public Affairs in 2017. In her free time, Melissa serves on The Ohio State University Alumni Association Board of Directors, plays Pokémon Go, and sympathizes with the Detroit Lions. Connect with her on Twitter: @Melissa_Wasser.