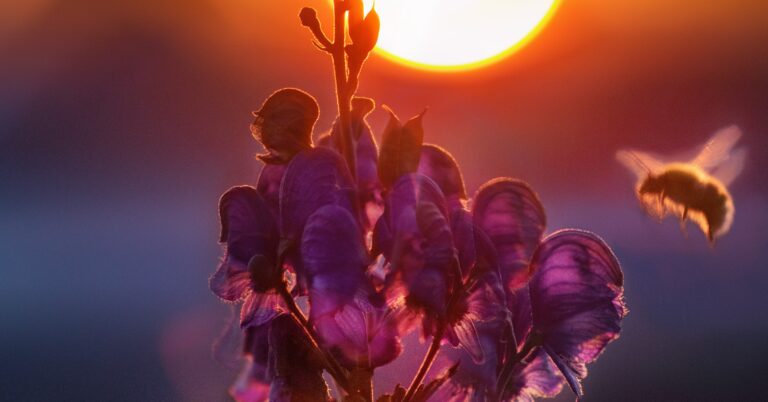 The Babylon Bee tells California to buzz off, and other free speech news
I'm writing this just a few days removed from the 2023 FIRE Gala, held to celebrate a new era of FIRE, and my spirits are still high from the evening.
What could be better than a night spent among fellow First Amendment advocates, discussing all the ways free speech benefits our society and brainstorming ways to help ensure speech remains free in the future? Not to mention that the keynote speaker Killer Mike had a killer address:
Note: Content warning for language (use of one curse word)
But while the FIRE Gala has me excited about the future of free speech, there are plenty of free speech developments in the news right now. Here are a few of the big stories I'm following:
Sting like a (Babylon) Bee
The Babylon Bee is suing California Attorney General Rob Bonta. (If the name "Bonta" sounds familiar, you might be remembering that Americans for Prosperity Foundation sued to protect Americans' privacy in Americans for Prosperity Foundation v. Bonta.)
Last year California passed Assembly Bill 587. It was supposed to address misinformation online by requiring social media companies to submit reports regarding their policies and content. The satirical website The Babylon Bee filed suit, arguing that the law effectively results in censorship by proxy, with the state's regulation of social media companies intended to and likely to result in the platforms restricting speech.
Giving the state the power to decide what content is and is not permitted is not how we fix speech online or keep online speech free. And as I've said before, the government should not be given the power to determine what the truth is. It tends to not be very good at it.
If this is a topic that interests you, earlier this week I introduced a panel on "censorship by proxy" at the Federalist Society Executive Branch Review Conference. Email me at freespeech@afphq.org for the video and I'll send it once it's available!
Read more about the lawsuit from the Babylon Bee CEO
Glass half full, glass half MT
Earlier this month, Americans for Prosperity-Montana teamed up with other civil liberties groups to urge the Montana House to vote "no" on a bill banning TikTok for all residents of Montana:
"The bottom line is that this bill is censorship: The government and politicians have no right to control what technology goes on your phone," said David Herbst, state director of Americans for Prosperity-Montana. "National Security does not, nor should it ever, trump Montanans' civil liberties. This bill is a step too far, and we urge lawmakers to reject this blatant government overreach."
Unfortunately, the ban passed. I expect this will ultimately be settled by the courts.
Senator Rand Paul explains why a similar proposal on the federal level is unconstitutional
When it comes to the First Amendment, read my tu-lips
The FLWR Shop, a florist shop in Tennessee, recently made news when the owners refused to create custom floral arrangements for a Republican National Committee fundraising event that would feature former President Donald Trump.
As a reader of this newsletter and a defender of the First Amendment, you may have instantly recognized the similarities to Masterpiece Cakeshop v. Colorado Civil Rights Commission (about a bakery which declined to design a custom wedding cake for a same-sex wedding) and 303 Creative LLC v. Elenis (about a website designer who declined to create wedding websites for same-sex weddings) — or even Arlene's Flowers v. Washington (about a florist who declined to create custom floral arrangements for a same-sex wedding).
The First Amendment protects verbal, written, and artistic expression, and business owners have a First Amendment right to decline to create "expressive art" for customers. To force them to provide their artistic services would be considered "compelled speech."
If we needed a reminder that the First Amendment protects everyone – and we all lose if we diminish the free speech rights of anyone else – the FLWR Shop in Bell Meade, Tennessee, is that reminder.
Learn more about First Amendment expression
Parental control
Utah and Arkansas recently passed bills to limit social media access for children under 18 years old. Examples of the restrictions include prohibiting children under the age of 18 years old from using social media between the hours of 10:30 p.m. and 6:30 a.m. and requiring age verification or parental consent to create an account.
Like many well-intended pieces of legislation, these restrictions sound good in theory, but the requirements
Violate First Amendment rights;
Are based on incomplete understandings of the risk to children;
Put the onus on social media platforms in the position of the parents;
Make children less prepared to engage online when they do access the internet; and
Could end up requiring people to disclose their identities to social media platforms, diminishing anonymity that is often critical to protecting free speech.
Unfortunately, some lawmakers are looking to take these restrictions national; Cato's Jennifer Huddleston offers an analysis of the recent youth online safety proposals:
Learn how to make kids safer online
Does everybody know what time it is? Tool time!
It's clear that parents need to be in the driver's seat when it comes to their children's safety online. Fortunately, the Center for Growth and Opportunity at Utah State University recently released a new set of resources for parents and policymakers about teenagers' relationships with social media:
Check out this social media toolkit
Any free speech stories I missed this week? Want my opinion on something in the news? Let me know by emailing freespeech@afphq.org!
Civil liberties are the solution to uncivil times. Join the defense of Free Speech and subscribe to Casey's newsletter today: