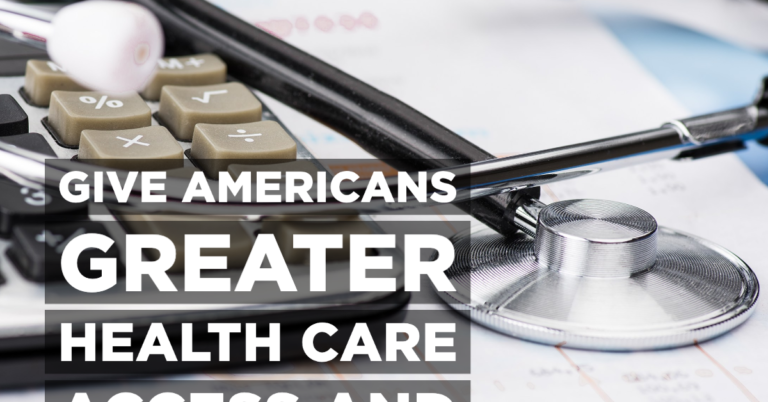 Tennessee is considering two essential health care reforms designed to offer patients better care
Tennessee is making great strides in health care policy reform.   
The Tennessee General Assembly is considering legislation to reform its certificate-of-need (CON) system, with HB 2350 and SB 2312, and regulations on telemedicine, with HB 1699. With these pieces of legislation, the Volunteer State is putting people closest to the problems in our health care system in charge of solving them.
These reforms will allow more Tennesseans to access quality health care, when and where they need it.
Tackling certificate-of-need regulations
Most states have certificate-of-need laws or regulations on the books. These restrictions prevent health care providers from opening new facilities, offering new services, or even adding new hospital beds for patients without permission from the government.
What's more, a health care provider's application for a CON permit can be spiked by a competitor who files an objection, effectively creating a provider monopoly. Health care costs increase, and accessibility decreases, as a result.
According to the Mercatus Center, Tennessee would have an estimated 63 additional health care facilities, including 25 more rural hospitals and 26 ambulatory surgical centers, if it did not have CON requirements.
Now that the General Assembly is considering CON law repeal, some might wonder if a post-CON health care landscape would leave Tennessee patients better off.
It certainly would.
Florida repealed its CON law last summer, a move that has already spurred creation of additional health care providers, including hospitals.
Tennessee has already experimented with this type of reform. Governor Bill Lee suspended portions of the state's CON law in response to COVID-19, a move that allowed hospitals to offer additional beds without government permission.
This helps people now. If the General Assembly permanently repeals the state's CON law, it will help more patients in the future. It will also prepare us for another health crisis.
Providing providers with the best tools
Now more than ever, our health care providers need access to the best tools to help their patients. That's where telemedicine plays a significant role — and it's why the General Assembly is considering legislation to aid the expansion of such services.
Empowering health care providers to deliver telemedicine — a technology that uses electronic information and telecommunications to support long-distance health care — would significantly increase access.
At least 38 percent of in-person visits, including 27 percent of emergency department visits, could be remotely delivered by qualified professionals through telemedicine. These remote services would have enormous health benefits for patients in rural areas, which typically don't have reliable access to physicians.
Expanding access to telemedicine would also help patients reduce health care expenses. Telemedicine-based home health programs in the Veterans Health Administration, for example, have reduced the rate of hospitalizations by 35 percent by remotely monitoring chronically ill patients and providing timely interventions.
These innovations saved nearly $2,000 for every individual in the program.
That's why Tennessee should pass HB 1699. Allowing telemedicine services to expand in Tennessee would make getting care for simple and follow-up procedures more accessible and less expensive than ever, particularly for those in rural areas. When government gets out of the way and we give doctors and patients choice, our health care system is better able to help patients get the care wherever and whenever they need it.
Contact your officials
Now that these bills to reform our CON and telemedicine laws are being considered in the General Assembly, we must contact our elected officials and urge them to pass CON and telemedicine reform.
Temporary reforms to our health care system have helped patients during the COVID-19 crisis. If these bills are enacted, we can ensure that patients are able to access better and more affordable care in the future.