Please select your state
so that we can show you the most relevant content.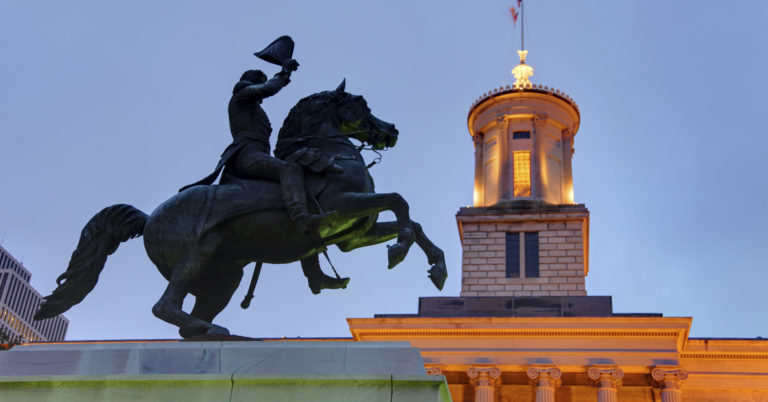 Ten Ways Governor Bill Lee's executive order is breaking down barriers for Tennesseans during the COVID-19 crisis
The coronavirus pandemic has taken its toll on communities all over the world. Tennessee is no different. Many are facing the challenges that come with this new way of life, from social distancing to supply shortages to fewer health care options.
But Gov. Bill Lee has taken steps to ensure Tennesseans have access to the products and care they need in these uncertain times. Through an executive order, Gov. Lee has expanded access to critical health care services and needed supplies.
Here are 10 ways Gov. Lee's executive order has broken down barriers for Tennesseans during the COVID-19 crisis:
The Commissioner of Health now has authority to allow licensed health care professionals to practice across state lines.
Health care providers may treat patients in temporary residences.
Nurse practitioners may use their full-practice authority to treat people without the additional barriers these healthcare professionals usually face.
Physicians assistants may also use their full practice authority with fewer barriers or reporting regulations.
Licenses for health care professions set to expire in the next three months will be extended. Additionally, a license renewed within three months of expiration will be considered timely.
The Commissioner of Health may allow medical lab techs to test for COVID-19 without a license if the lab techs meet certain criteria.
Certificate of Need requirements, regulating a hospital's services and equipment, are suspended to allow for expanded services and new facilities.
Size limitations on vehicles traveling Tennessee roads have been suspended for those vehicles responding to COVID-19.
Exemptions granted on federal regulations over how many hours the operator of a commercial motor vehicle can work.
Insurance carriers are urged to provide telemedicine, out of network or even out of state.
Gov. Lee's executive order will go a long way in providing more health care options to Tennesseans and ease the flow of supplies into the state.
Americans for Prosperity – Tennessee State Director Tori Venable commended Lee's response to COVID-19:
Governor Lee's decision to use his emergency power to eliminate unnecessary red tape and increase access to critical health care services will help every Tennessean, especially the most vulnerable. These are common-sense steps that put our state in a better position to meet the health care needs of Tennesseans.
Tennessee has set a great example for other states to follow as they respond in the wake of the coronavirus pandemic.
Thank Governor Lee for removing these barriers and encourage him to continue to identify barriers that prevent us from effectively addressing this public health crisis. 
© 2023 AMERICANS FOR PROSPERITY. ALL RIGHTS RESERVED. | PRIVACY POLICY