Please select your state
so that we can show you the most relevant content.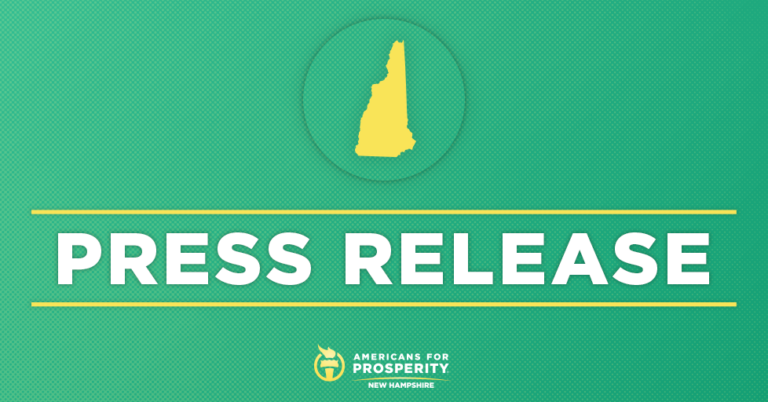 Telehealth Reforms Enacted into Law
CONCORD, NH – Following Governor Sununu signing HB 1623 into law, a bill that enacts into law many of the expanded telehealth services that had been implemented by emergency orders since the beginning of the pandemic, Americans for Prosperity-New Hampshire (AFP-NH) State Director Greg Moore released the following statement:
"Telemedicine expands access and breaks down barriers to quality health care. This is especially important for those without the ability to transport themselves to a doctor's office in the midst of a pandemic. We can't afford to wait for the next crisis to our health care system. Restoring regulations that were suspended in order to protect health and safety makes no sense. We commend the legislature for making Governor Sununu's decision to expand telehealth permanent and ensuring Granite Staters have increased access to health care and greater innovation whenever and wherever they need it."
Background:
Americans for Prosperity-New Hampshire ran a statewide digital campaign thanking the governor for expanding telemedicine via emergency order and encouraged the legislature to make those changes permanent.
Removing Barriers to Telehealth Increases Health Care Access, 3/19/20
Empowering health care providers to deliver telemedicine would significantly increase health care access. At least 38 percent of in-person visits, including 27 percent of emergency department visits, could be remotely delivered by qualified professionals through telemedicine. These remote services would have enormous health benefits for patients in underserved areas without reliable access to physicians.
Expanding access to telemedicine would also help patients reduce health care expenses. Telemedicine-based home health programs in the Veterans Health Administration have reduced the rate of hospitalizations by 35 percent by remotely monitoring chronically ill patients and providing timely interventions. These innovations saved nearly $2,000 for every individual within the program.
© 2023 AMERICANS FOR PROSPERITY. ALL RIGHTS RESERVED. | PRIVACY POLICY