Please select your state
so that we can show you the most relevant content.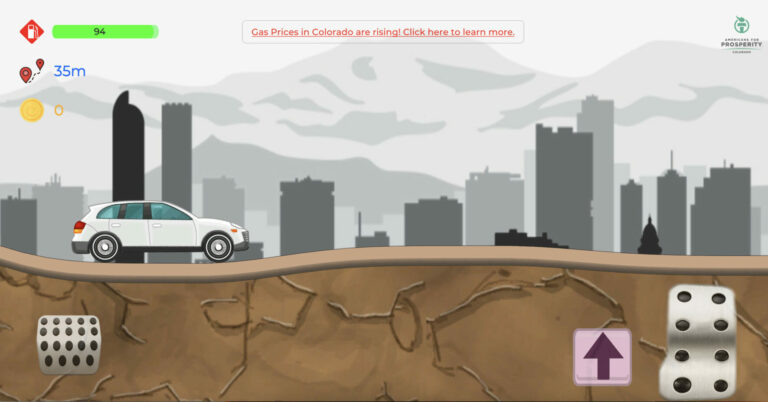 Taxed & Furious: AFP-CO Releases Anti-Gas Tax Video Game
DENVER, CO — Americans for Prosperity Colorado (AFP-CO) today launched www.TaxedandFurious.com, a video game urging Coloradans to reject the gas tax increase set to begin in 2023.
Colorado has some of the highest inflation in the nation, increasing by 16.5% since January of 2021, an increase of more than $1,000 per month per household of four. As taxpayers struggle to make ends meet, hiking the cost of gasoline will only make matters worse.
The video game is the latest part of AFP-CO's campaign to stop the gas tax increase. Last week, AFP-CO delivered balloons urging lawmakers to "make a resolution" to support TABOR refunds, stop the gas tax increase, and increase educational opportunities for Colorado students.
"Last year the legislature and Governor Polis delayed the gas tax increase until after the November elections citing that Coloradans could not afford it. Why can they afford it now?" said AFP-CO State Director Jesse Mallory. "The legislature and Governor are doing their best to quickly and quietly move on from this harmful policy, but we are going to make sure people across the state know what's waiting for them."
© 2023 AMERICANS FOR PROSPERITY. ALL RIGHTS RESERVED. | PRIVACY POLICY