Please select your state
so that we can show you the most relevant content.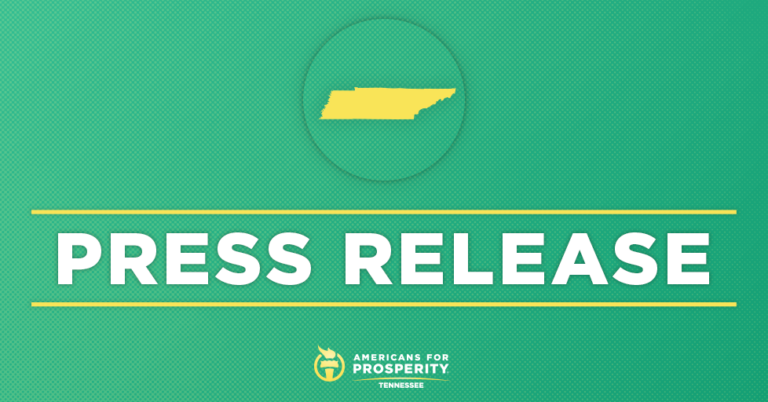 Special Session Passes Key Reforms
Special Session Passes Key Reforms
Grassroots group praises legislature for passing telemedicine, COVID liability legislation
NASHVILLE, TN – Americans for Prosperity-Tennessee (AFP-TN) today commended the state legislature for passing HB 8002 and HB 8001. HB 8002 expands access to healthcare by giving patients more options for telemedicine services. HB 8001 protects businesses, churches, and schools from frivolous lawsuits over COVID-19.
AFP-TN was at the forefront of advocating to expand telemedicine. The grassroots group ran statewide digital ads and mailers urging Tennesseans to contact their lawmakers in support of these reforms.
AFP-TN State Director Tori Venable issued the following statement:
"This public health crisis showed there are too many barriers standing in the way of Tennesseans accessing quality, affordable health care.

"We commend the legislature for ensuring that Tennesseans would continue to have access to their doctors through telemedicine from any location. Adding in mental health services to the final bill was a nice touch – we've seen so many people struggling with the effects of social isolation; it's really needed now more than ever. We were honored to partner with Sen. Paul Bailey and Rep. Robin Smith to reimagine health care, enacting these tested and trusted reforms.

"As our economy begins to reopen and recover, businesses can't afford another hit with frivolous lawsuits. This bill will protect businesses, charities, and schools while maintaining essential protections for individuals who are harmed by legitimate cases of negligence and criminal misconduct. These reforms put our state on a path to recover stronger and we're looking forward to Governor Lee signing these bills into law."
Background:
Special Session Would Give TN Legislature Chance to Re-imagine Health Care, 7/1/20
AFP TN Blog | Tennessee is considering two essential health care reforms designed to offer patients better care
© 2023 AMERICANS FOR PROSPERITY. ALL RIGHTS RESERVED. | PRIVACY POLICY