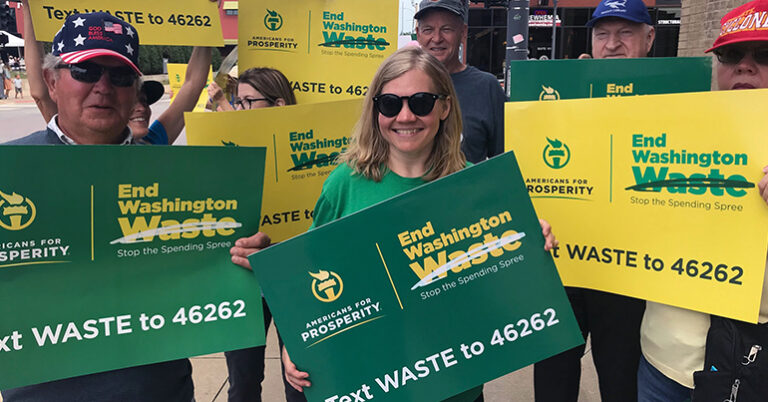 Iowans tell Bernie Sanders: We refuse to fall for your wasteful budget boondoggle

Sen. Bernie Sanders  came to Cedar Rapids, Iowa, last week. Not as a presidential candidate (he has run for — and lost — the Democratic nomination two times), but as chairman of the Senate Budget Committee. Sanders indicated he was worried people did not understand all that is in the Democrats' $3.5 trillion budget reconciliation.
Sanders said he was there to "explain" it to them.
And when he arrived, Iowans were ready and waiting to tell him one thing: They didn't want his partisan wish list of wasteful spending "priorities."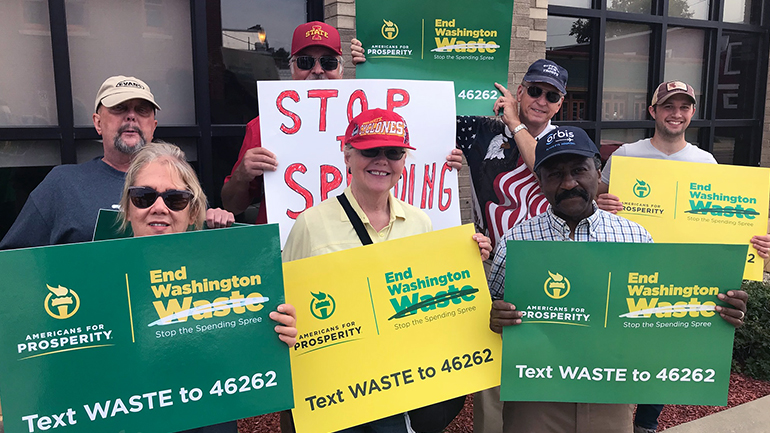 'We know exactly what this bill is'
Americans for Prosperity-Iowa Director of Grassroots Operations Rob Peters was tipped off to Sanders' event a few days before the senator arrived in the state. Peters immediately began planning a rally.
"We didn't want just one side being heard, particularly since that voice does not represent the majority of Iowans," said Peters. "We know exactly what this bill is. We know that it will raise taxes. We know that it will result in family farmers having to sell their businesses. We know that it will reduce retirees' incomes."
Peters said about 200 Iowans assembled to listen to Sanders. That number was a far cry from the crowds Sanders drew as a presidential candidate. AFP activists stood in the summer heat across the street from the Sanders event.
The AFP voices attracted as much attention from state media as the senator himself.

Budget reconciliation is a wasteful wish list of Sanders priorities
The Sioux City Journal described the $3.5 trillion budget plan just as AFP has: a massive boondoggle that would expand the federal government's role into daily life.
The newspaper noted the legislation "would enact many of the proposals [Sanders] championed" as a candidate for the White House. The Journal also explained that the reconciliation measure goes far beyond infrastructure, by expanding government-run health care and enacting the Democrats' Green New Deal.
Sanders told his audience that his budget bill would be paid for by tax increases on billionaires, but these new levies would not be enough to pay for Sanders' wish list of spending priorities. AFP's Peters told the Journal, "[A] lot of folks, just like you and me, are going to see our taxes increased as well."
Peters also explained Sanders' plan would drive up consumer energy costs "by hundreds of dollars a year."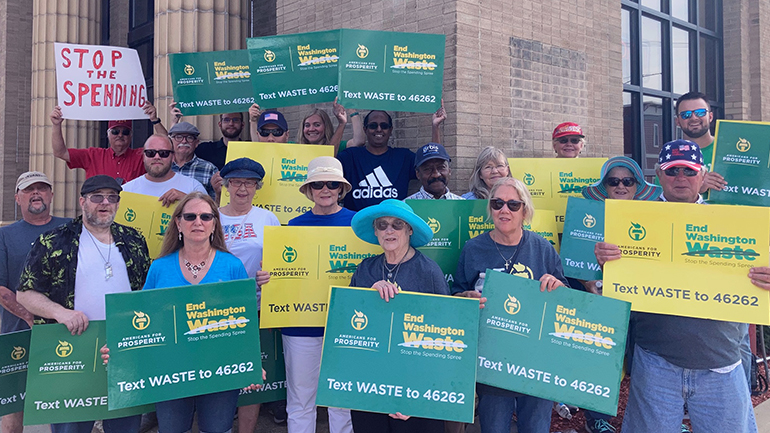 Inflation worries paramount for Iowans
Why do Iowans want to end Washington waste?
As Peters said, in addition to the bill's effect on family farmers and retirees, residents of the Hawkeye State are worried about how $3.5 trillion in new deficit spending could drive up inflation, especially since gas and grocery costs already are rising.
With the cost of everyday goods increasing, "The power of the dollar is getting weaker," Peters explained after the Cedar Rapids rally.

House and Senate leaders are now writing the text for Sanders' disastrous budget legislation. Peters urged concerned voters to take action now by sending a letter to their U.S. senators and representatives asking them to vote against Washington's wasteful spending.