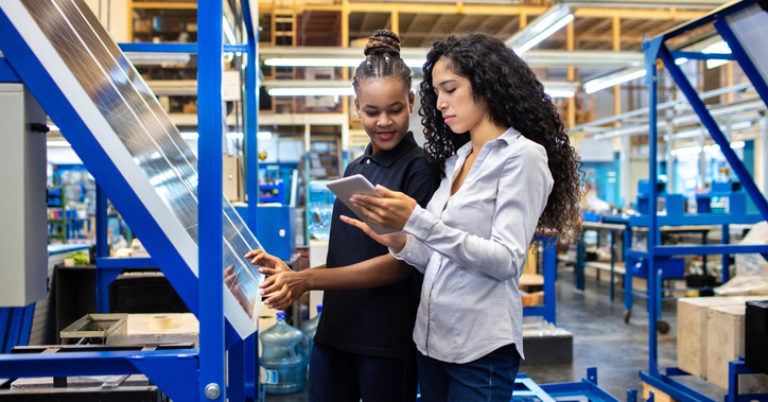 New polling shows how small businesses might react if lawmakers pass the PRO Act
The Protecting the Right to Organize Act, now awaiting consideration in the Senate, would upend the livelihoods of countless independent contractors, freelancers, and gig workers across the country.
The bill's ABC test would allow the National Labor Relations Board to penalize businesses for hiring independent contractors. Then, PRO Act supporters hope, those businesses would hire back those independent contractors as employees.
Unfortunately, this is more of an exercise in wishful thinking than in legislating.
It's not clear whether many businesses could afford to place their independent contractors on payroll. If California's Assembly Bill 5, which enforced a similar ABC test, is any guide, many contractors will simply be laid off.
While businesses across the board would take a significant hit, small businesses would be especially vulnerable to the PRO Act's severe restrictions.
New polling conducted by Alignable, a small business networking site, offers insight into how these businesses might react if the PRO Act becomes law.
Many businesses rely on independent contractors
According to respondents:
29 percent rely on independent contractors for at least 51 percent of the operations of their businesses.
Another 16 percent rely on these workers for between 26 and 50 percent of their operations.
Put simply, these businesses often need independent contractors to get their work done.
What would businesses do if the PRO Act's ABC test reclassified their contract workers?
According to another poll of business owners:
40 percent said they would turn away work they couldn't handle and often forgo getting important internal work finished.
Over 20 percent said they would hire an outside firm.
Nearly 25 percent said they would push the additional workload onto existing employees.
PRO Act supporters hope that businesses will simply hire traditional W-2 employees in response to independent contractor reclassification. Only a little over 15 percent of respondents said they would be able to do that.
That would severely hurt small businesses and workers, alike.
Businesses would suffer from the PRO Act's restrictions
If many of these small businesses would need to significantly change how they operate on a day-to-day basis, what would that do to their bottom line?
Of the businesses that weighed in:
Nearly 45 percent said these new regulations could end their business.
Over 25 percent said they would need to hire fewer people to make ends meet.
Fewer than 20 percent said the PRO Act would be only slightly negative for their business, but that they could work around it.
Not only could the PRO Act hurt the ability of independent contractors to find work, it could put many small businesses out of operation entirely.
The PRO Act could severely disrupt how Americans work during our recovery
The COVID-19 pandemic has made freelance work extremely important for Americans to support themselves and their families, Alignable's polls show.
Of one poll's respondents:
Nearly 30 percent said they needed freelance workers to keep their business running during the pandemic,
Over 30 percent said that independent contractors had been "very helpful,"
Over 10 percent said they relied on freelancers because they couldn't find reliable full-time employees.
Many business owners work in the independent contractor space, too.
Of one poll's respondents, nearly 25 percent said they relied on side hustles to earn extra money, with nearly 15 percent reporting that they had considered working another job to stay afloat.
These polls show that businesses rely on independent contractors and independent contractors rely on them. The PRO Act could upend the livelihoods of these workers.
Are you a small business owner concerned about how the PRO Act could hurt your business? Tell lawmakers in Congress to oppose this unfair bill. Sign the petition.