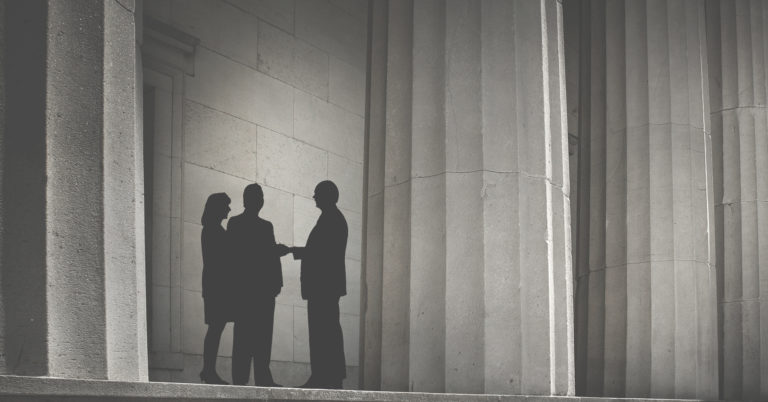 NAM Ex-Im Claim Debunked
AFP-led coalition urges Congress to oppose reauthorization of the Ex-Im bank as Sept. 30th deadline nears.
Arlington, Va. – Americans for Prosperity led a coalition of organizations Thursday issuing a letter to Congress debunking claims made by the National Association of Manufacturers (NAM) that manufacturing jobs would suffer without the Export Import (Ex-Im) Bank.
In the letter to Congress today, the AFP-led coalition writes:
"Despite NAM's attempts to paint a bleak jobs picture, manufacturing has not suffered from the lapse in Export-Import Bank financing. But don't take our word for it. In a release this past July on the strength of the manufacturing sector, NAM itself said: "Manufacturing job openings were also at an all-time high in May with 509,000 open jobs, according to the Bureau of Labor Statistics' Job Openings and Labor Turnover Survey. This solid job creation is actually exacerbating an existing challenge in the industry: a lack of enough skilled workers."
…
"Bank supporters deny the bank is corporate welfare, but what else would you call giving a select few companies taxpayer-backed loans with terms not available in the private market and not available to the vast majority of American businesses? Meanwhile, those same American businesses are put at a competitive disadvantage when taxpayer dollars are used to subsidize foreign competitors. That is not just unfair, it hurts the economy and makes it harder for everyday Americans to get ahead."
READ THE COALITION LETTER HERE
AFP will continue to urge Congress to oppose the reauthorization of the Export-Import Bank. In response to reports that some lawmakers are considering attaching a multi-year Ex-Im extension to a short-term government funding bill, or "continuing resolution" (CR), AFP Chief Government Affairs Officer Brent Gardner issued the following statement:
"The Ex-Im bank is a corporate welfare scheme that helps perpetuate a rigged economy. We urge lawmakers to reject adding an Ex-Im reauthorization as a rider on the CR, especially if it is a multi-year extension. Attaching it to a must-pass spending bill robs the American people of the opportunity to know where their lawmakers stand on the bank."
As part of a multiyear, multimillion-dollar campaign called "Unrig the Economy," AFP's grassroots activists across the country have called on Congress to allow the bank to sunset, amid outside groups pressuring lawmakers to reauthorize the controversial taxpayer funded bank. Since July, AFP state directors and field leaders have held more than 350 meetings on Capitol Hill and in district offices over August recess making the case against Ex-Im reauthorization.
Read more about AFP's multi-year, multimillion-dollar effort to "Unrig the Economy" here (CNBC).
For further information or to set up an interview, please send an email to GCipriano@afphq.org.
Through broad-based grassroots outreach, Americans for Prosperity (AFP) is driving long-term solutions to the country's biggest problems. AFP activists engage friends and neighbors on key issues and encourage them to take an active role in building a culture of mutual benefit, where people succeed by helping one another. AFP recruits and unites activists in 35 states behind a common goal of advancing policies that will help people improve their lives. For more information, visit www.americansforprosperity.org
###